Apple's 30% App Fee Is Preventing the Release of Major Microsoft SkyDrive Update
Apple's 30 percent fee for apps–and even subscriptions–sold through its App Store, which is seen as the gatekeeper for all things iOS, may be keeping a major update from Microsoft for its SkyDrive cloud storage app from being released. The two companies have engaged in discussions, but it seems that Apple is holding the keys and is not letting Microsoft through its golden gateway to the iPhone, iPad, and iPod Touch.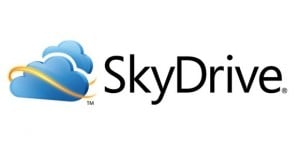 Apple currently charges a developer a 30 percent fee for app sales and in-app purchases. For instance, if an app costs $1, Apple charges $0.30 and in turn handles the cloud-storage and distribution of the app as well as any credit card processing fees. It would also push out updates for approved updated apps. Additionally, if the app was a magazine, and each issue costs $1, Apple would also earn $0.30 on each issue released and purchased. The iOS App Store is yet another revenue stream that Apple had stumbled upon when it had debuted the App Store following widespread criticism that the original iPhone cannot run any third-party apps and had to rely on web apps.
Where Microsoft has issues with is that the SkyDrive app and basic service with 7 GB of cloud storage is free, but since the app has a 'sign up' button where users can purchase additional storage capacities in the cloud for a fee Apple wants a cut of Microsoft's revenues whenever users purchase more storage. And Microsoft refuses to let Apple in on this revenue.
According to The Next Web's Alex Wilhem, if a user purchase the storage on an Apple device, but subsequently move to Android, Windows Phone, or any other platform at all, Microsoft would still have to continue to pay Apple the 30% fee.
Therefore, if a user signed up for a few additional gigabytes on their iOS device, and then moved to Android or Windows Phone or not phone at all, for the length of their account, Apple would collect 30% of their fee for storage. This hasn't sat well with Microsoft.
Microsoft had subsequently offered, as a compromise, to offer an update to its app where a sign up link or button was not present, forcing users to go to their browsers for any monetary transaction rather than giving them the ability to purchase additional storage within the app, and Apple's position has not changed.
And speaking of the app, the update would be a major update that would fix issues where the app would crash upon the user.
Apple's strict policies had left Sony's Reader app from being admitted into the app store for a long time as Sony sells e-books through its Reader services and Apple had wanted a piece of that pie. Apple also operates a competing iBooks service. Sony had later relented and its Reader app was finally admitted.
The problem with Microsoft, however, is that other apps tap into Microsoft's services. Third-party SkyDrive clients with updates are now being prevented from deploying their updated apps to consumers.
Our iOS app "Files Pro" includes support for SkyDrive using the official Live SDK.

A few days ago our last update was rejected by the Apple review team because of the presence of the "Sign Up" button in the Live login authorisation page. According to Apple the presence of this button violates their guideline that:

"Apps that link to external mechanisms for purchases or subscriptions to be used in the app, such as a "buy" button that goes to a web site to purchase a digital book, will be rejected"
Similar to Microsoft's official update, Files Pro's update was also rejected by Apple.
Is Apple taking its monopoly too far and is hindering competition? When Android was only a blip on Apple's radar, the issue would have raised a few eyebrows, but given that Android has now eclipsed Apple, will the latest App Store woes force choosy consumers to look at other platforms?

As an Amazon Associate I earn from qualifying purchases.