Apple's 40,000 Retail Employees Tasked With Helping to Fix iOS 6 Maps App
In a report on Twitter by user @ifostore, Apple is asking its more than 40,000 employees at its retail stores worldwide to participate in a volunteer effort to identify and tag problems found on the Maps app on iOS 6.
So far it's voluntary: Apple retail store managers are asking store employees to report iOS 6 Maps app errors to help improve the database.
Despite Apple's efforts, some are questioning how effective this will be as not all Apple retail employees could afford an iPhone and it's unclear how many employees would engage with the efforts to improve Maps.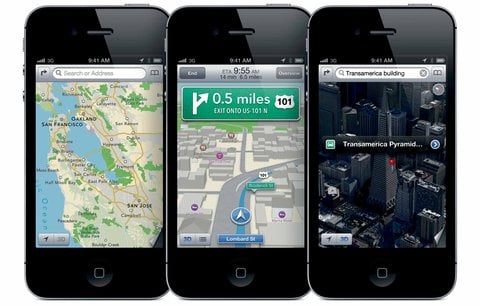 When Apple had announced its iOS 6 Maps app and a departure from Google Maps, many were looking forward to the new features for their iPhones, including the flyover 3D features, voice-guided turn-by-turn driving navigation, and new vector graphics-based maps. However, that excitement quickly waned and turned into heavy disappointment with users reporting many errors with points of interest and address locations as the new Maps app lead them astray from their intended destination.
Apple has since apologized with Apple CEO Tim Cook saying that the company is diligently working on fixes. This is the first foray for Apple into the locations market whereas rival Google has had over ten years to refine the Google Maps experience. One of the areas that caused Apple to abandon Google, reportedly, was that Google was not willing to give Apple and iOS 6 features such as voice-guided navigation that has been available for Android users since Android 2.0 debuted with the Motorola Droid on Verizon Wireless.
Apple has also been recruiting former Google employees who had worked in the maps division to improve iOS 6 Maps.
Though Google was caught off guard and does not have an iOS 6 third-party app for Apple's iPhone App Store ready, the company has since released its mapping solution as a web app. There are also paid alternatives to Google's solution right now or Apple's preloaded Maps app, including CoPilot, Waze, Navigon, Garmin, TeleNav, and TomTom among others.

As an Amazon Associate I earn from qualifying purchases.