Apple's Claimed iPhone 5, iPod Touch Wireless Speeds Do Not Translate to Real-World Use
Apple gave huge Internet connectivity speeds to its flagship iPhone 5 and iPod Touch devices through enhanced 4G LTE radios and new WiFi antennas. The company gave some impressive speeds that the hardware is theoretically capable of, including up to 100 Mbps download for 4G LTE and up to 150 Mbps download speeds through WiFi. However, for many of today's average American consumers, these speeds may not translate into real-world usage.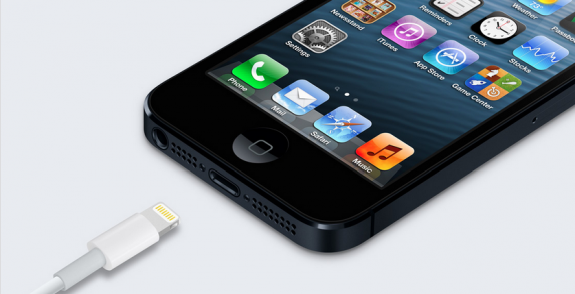 While the hardware may be capable of supporting these speeds, achieving these speeds in real life depend on more than just the hardware on your phone. In the U.S. wireless carriers AT&T and Verizon Wireless are claiming that their 4G LTE speeds are up to 10 times faster than 3G speeds and AT&T is claiming further that LTE speeds are up to 3-4 times faster than HSPA+ speeds. Verizon's basic claim is that with LTE, you should be able to achieve 5-10 Mbps download speeds and 2-5 Mbps on the upload side, which is only a tenth of Apple's claimed 4G LTE download speeds.
With WiFi, you're going to be dependent on more variables. First, you're dependent on your DSL or cable provider's claimed and actual speeds. Furthermore, you may also be dependent on the capabilities of your modem or router. At the end of the day, most residential DSL and cable subscribers top out on average with 5-7 Mbps on the download side for their connections, and the speeds may be even slower when routed through a wireless WiFi connection.
While Apple's claim is not far from the marketing that what carriers like T-Mobile make with its 4G HSPA+ networks with a theoretical 42 Mbps download speeds, it is somewhat misleading as these speeds only work under ideal conditions depending on your home, work, or WiFi hotspot setup.
That said, when AT&T, Sprint, and Verizon Wireless improve their LTE speeds, the iPhone 5 will be capable of going faster.
Will the iPhone 5's LTE support be faster than the Internet speeds you get on an iPhone 4S? Definitely. Will it reach the 100-150 Mbps wireless claims that Apple is making? Likely not.

This article may contain affiliate links. Click here for more details.