Apple's iRing-Controlled iTV Sounds Like a Craptastic Idea
At a time when CEO Tim Cook is pushing forward with simplicity and trying to build in more synergies between more Apple products, an iRing accessory to control a rumored iTV, Apple's fully branded HDTV unit, doesn't make sense. We had reported about the iRing controller two months ago, and now Topeka Capital analyst Brian White is back again promoting his theory behind the finger-worn accessory.
Purpose of the iRing
The iRing would help the Apple-built television set, which is different from the current set-top box called Apple TV, achieve better accuracy with motion control, White says suggesting that motion and gesture control would be a big part of the iTV.
Though there would be benefits to the iRing, White says that it is not required for use with an iTV set.
Frivolous Value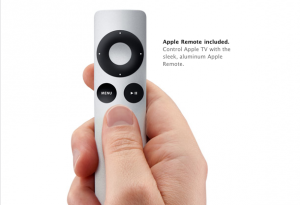 It's already hard enough trying to locate a giant remote that comes with free with today's cable boxes, trying to find a misplaced iRing would be a daunting challenge. The ring may bring more trouble than value to users if they misplace it and cannot find it when it comes time to turning on the tube.
Moreover, Apple already allows users to control its Apple TV through a number of ways. Apple TV already comes with a somple, small remote control. The set-top box can be further controlled via a WiFi-connected iPhone or iPad that shares the set-top box's home network. Adding an iRing that may not enhance the capabilities of what is offered today by Apple may be frivolous and something that the Cupertino, California company is unlikely to do.
Cook Conservative on Wearables
An iRing would constitute Apple's move into the wearable computing market, together with the rumored iWatch and a competing Google Glass concept that would deliver more information that's even more readily accessible to the user than using a smartphone alone. Even some are speculating that White's iRing reference may be mistaken for something larger, like an iWatch.
However, CEO Tim Cook appears more conservative in his approach to the wearable computing market at this time. About a week ago at the All Things D D11 conference, Cook says he doesn't see the appeal for Glass.
"I wear glasses because I have to," the CEO says. "I don't know a lot of people that wear them that don't have to. They want them to be light and unobtrusive and reflect their fashion. … I think from a mainstream point of view, this [pointing to his glasses] is difficult to see."
For Cook, wearable computing has to add value, and not be merely about fashion. He notes that wearable wristwatch computers are "interesting" and that Apple shares a "grand vision" for transforming the TV industry.
All these remarks don't seem to favor an iRing being commercialized by Apple as such a product may add little value given other alternative technologies that don't require electronics to be strapped to a user's body.
iSight a Better Alternative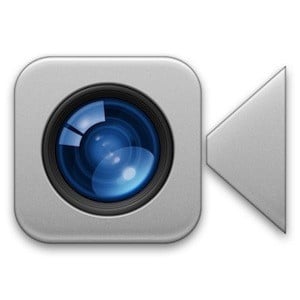 One of those alternatives could be Apple's FaceTime camera. If built into a television set, Apple's FaceTime camera could allow the iTV to track motion with an acceptable amount of accuracy without obtrusive electronics to be worn by the consumer. And given that the camera would be wired to the television's display discretely, like the FaceTime camera on Apple's notebooks, tablets, and monitors, it won't have to be recharged by the user or require separate power. Additionally, consumers won't have to worry about losing such a product.
Samsung's Current Smart TV Offering Trumps iRing
In fact, Apple rival Samsung has already built a video camera along with an IR sensor into its high-end smart TV set. At a San Francisco press event, Samsung showed off motion and gesture control using the HDTV, along with voice for search, and the solution worked remarkably well. The IR sensor is able to track motion even in the dark, and the camera can double duty as a Skype camera for your home video conferencing center.
Samsung even allows users to set profiles so that the IR sensor could accurately track arm length and fingers. This way, if dad is using the set and his five-year old is waving his hands around, the five year old's motion won't activate channel changes. Furthermore, you can assign priority so that if mom and dad are on the couch together, mom could have access priority to watch her favorite cooking show, registering her motions before it would even allow dad to control the set.
And if motion is too much work–you are burning calories while still being a couch potato with all those hand gestures–you can even use S Voice to control your television. A small remote control with a diminutive multi-function trackpad allows users to speak their voice commands to the TV. Many of these technologies are being carried over from Samsung's Galaxy S4's sensors and controls.
Content is King
Where Apple could have a lead is with content. It already has a robust collection of movies and TV shows in its iTunes catalog, though Apple doesn't offer a subscription plan like Hulu or Netflix at this time.
Perhaps in a bid to grow its content catalog further, White is now suggesting that Apple would be partnering with telecom giants AT&T and Verizon to deliver its HDTV. It's unclear what the partnership would result in, but one guess would be for content as both telecom giants are already competing against cable TV with their own fiber TV offerings through U-Verse and FiOS respectively.
Even a subsidy model could potentially be part of the package to help lower the up-front cost in acquiring an Apple-branded HDTV set. Like the cellphone model, Apple could potentially tie up its HDTV unit with a subscription plan as another potential for the telecom partnership, though Apple may also be developing its own content ecosystem so that it doesn't need to rely on others. We've been hearing rumors that Apple is working on its own iRadio music streaming service so a cable-like Apple subscription service for TV and movie content would not be unlikely in the future as well.