Apple's Late January NY Media Event Rumored to Be About iBooks, Publishing
Apple has been making the news at the start of 2012 with speculations of a late January media event that would be hosted in New York, NY. Though details are scarce, there are several potential options for the event, which will compete for attention with news from CES.
According to TechCrunch, the event will be centered around iBooks and the publishing industry, rather than be centered around any hardware introductions.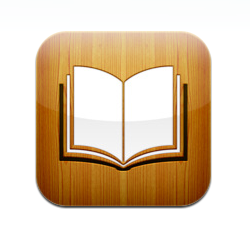 The proximity in time of Apple's event to the broader industry-wide Consumer Electronics Show would not be the first time that Apple would be overshadowing CES. In the past, Apple had utilized the time slot to compete for attention with CES to introduce its iPhone. Last year, attention at CES was drawn to a potential Apple event to introduce a CDMA version of the iPhone 4 for Verizon Wireless.
The iBooks and publishing industry speculations for the event make sense considering that it is being hosted in New York, rather than Apple's campus in Cupertino, California or at a venue in nearby San Francisco, California.
Additionally, TechCrunch is reporting that the announcement will not be major. Perhaps Apple has worked it out with publishers to offer an OS X companion to iBooks where users can now view iBooks–and potentially Newsstand–purchases on their MacBook Air, MacBook Pro, iMac, Mac Mini, or Mac Pro?