Apple's New "Space Gray" Color Shown Off in Video
The new "space gray" color that Apple added to its iPod lineup to match the new iPhone 5s color has been spotted in the wild. One lucky gentleman was able to get a hold of the space gray iPod Nano and shoot a quick video showing off the new color in real life, since we've only seen what it looks like on Apple's website.
When Apple announced the iPhone 5s earlier this week, they introduced a new color for the phone and got rid of the black version, although there are striking similarities between the black and space gray colors — at least on the iPhone 5s. The iPod lineup's space gray simply looks like a lighter shade of black, to the point where it looks like a dark gray (hence the name, although space isn't gray, per se).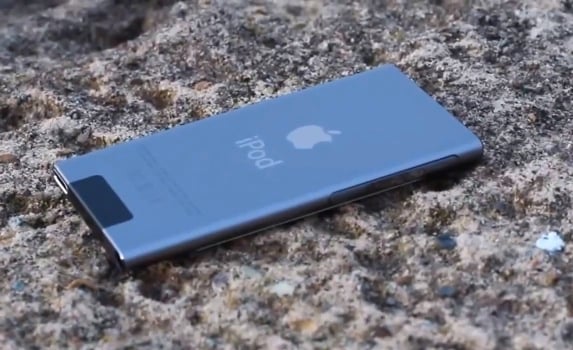 The video shows different angles of the iPod Nano sporting the dark gray color, and it gives us the opportunity to see what exactly the color looks like on an iOS device under natural light, instead of seeing the rendered image on Apple's website. We have to say we like the new color, and it's a good middle ground for folks who don't want an all-black device, but still want a darker looking model. Plus, the anodized matte finish helps minimize fingerprints that would've been extremely visible otherwise.
Of course, it all depends on the lighting situation; sometimes the slate gray will look more black in low-light conditions, but once you get out into the sun, the shade of gray will look a lot brighter and vibrant, and the same would go for any other color that you get with your iPod (or iPhone 5c).
https://youtu.be/6oV12xzErxg
Apple is already selling its iPod devices in the new color, along with the iPod Touch and iPod Shuffle. You'll be able to grab the iPhone 5s in space gray come September 20, but other color options for the new flagship phone include gold and silver.
The iPhone 5c doesn't come in space gray, sadly, but you can get it in five other colors, including white (which technically includes all other colors, if you want to get technical and scientific). The phone went on sale at midnight and it seems there's still plenty of stock left, so if you're wanting an iPhone 5c, you still have time to grab one.

As an Amazon Associate I earn from qualifying purchases.