Apple's Next Big Thing Could Be a Real Apple TV
Apple CEO Tim Cook isn't yet confirming that the company has plans to introduce a real Apple TV in the near future, but comments he made on PBS' Charlie Rose interview program last week at least indicate that the it is keeping a close eye on the space.
This past Friday Cook, who'd been on stage the Tuesday before to reveal the iPhone 6, iPhone 6 Plus, Apple Pay and the Apple Watch, found himself being asked directly if Apple saw anything seriously wrong with the television space.
"If we're honest TV it is one of those things that's stuck in the 1980s. Think about how your life has changes and about how everything around you has changed. And yet TV, when you go into your living room or wherever you go to watch TV, it almost as if you're rewinding the clock and ended up in a time capsule. You're going backwards. The interface is terrible. I mean it's awful," Cook finished.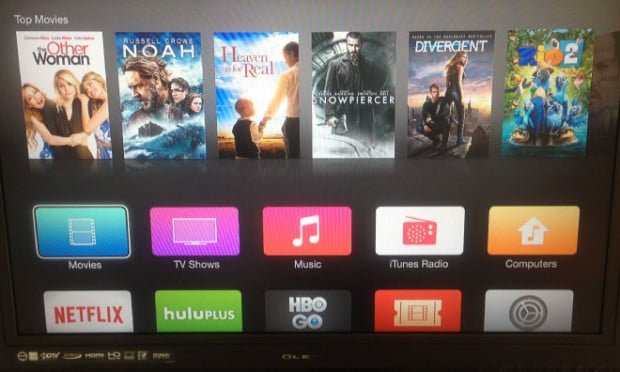 When asked by Rose why Apple hadn't fixed that, Cook talks a bit about how Apple has expanded the content that is available to the Apple TV's 30 million users over the years. He closes the subject by declaring the television space "something they [Apple] continues to look at."
For the most part, Cook made it clear that he didn't want to get into Apple's product road map, but with comments like those, it's clear that Apple has at least examined what it would take to improve the television experience. Cook hits on all the pain points of watching television. He even singles out the "Must-See TV" phenomenon that still has most television content in a death grip. It seems to be Cook's position that we've gotten past the point where requiring someone to be somewhere at a certain time to watch a television program makes sense.
How a real Apple TV, that is a television that included special hardware instead of the set-top box that the Apple TV is today, would work remains unclear. Rumors of a television have followed Apple for years, but we've seen no movement by Apple to seriously take on the living entertainment space. The Apple TV that it has sold to 30 million users is a set-top box, an add-on that only supplements the television experience. Today, watching most broadcast and cable channels on the Apple TV isn't possible.
Just because Apple hasn't tried to make inroads into the television space doesn't mean others haven't. In the past year alone we've seen big-name technology companies launch an increasing array of products for the living room.
Microsoft's high-end Xbox One console attempts to give users the best of both worlds. Like the Apple TV, it has apps and services that users can stream content from. Most of this content has already aired on television and is streaming only, but Verizon FiOS does let its users stream live television. The Xbox One's IR port lets it talk to televisions and cable boxes alike. Users who have cable or an HD video connection can connect them to the console and actually watch television through the Xbox One interface. Changing channels is a simple as saying "Xbox, Watch ABC." For the most part, the Xbox One addresses the user interface problem that Cook notes is so prevalent. The Xbox One costs $499.99.
Sony also has a dog in the television fight. Last year the company announced that its PlayStation TV. Industry reports indicate that Sony is developing a live streaming television service that will allow users to watch content over the internet. That PlayStation TV will allow users to play high-end games thanks to its PlayStation Now video game streaming service, and Sony recently confirmed that it had plans to bring the PlayStation TV to buyer sin the United States.

This article may contain affiliate links. Click here for more details.