Apple's Real Motive for Bringing a Fingerprint Scanner to the iPhone 5S: The Answer Is Under Your Nose
There has been a lot of speculation about the purpose of Apple bringing a biometric fingerprint scanner to the iPhone 5S that would be coming this fall. Rumors suggest that the fingerprint scanner would enable the iPhone to be more secure while making it easier to unlock your phone and get started using the device right away. Others posit that it would be for Passbook purposes to integrate a more complete digital wallet for payment of goods and take on Google Wallet. While all those answers are good uses for the feature, the most probable answer lies just under our noses: to facilitate better iTunes transactions.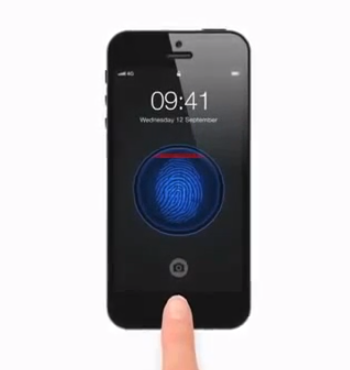 Both the iTunes store and Apple's App Store are huge profit machines for Apple, but these money-makers also bring a lot of liabilities. In the recent past, we've seen lawsuits related to unauthorized in-app purchases from children using their parents' iDevices. We've heard of hacked iTunes accounts leading to unauthorized purchases. And we've also seen Apple making huge refunds to users who may have inadvertently purchased content and were not aware of doing so.
These liabilities not only eat into Apple's profits, but could potentially damage Apple's reputation. In response, Apple had reacted by implementing stricter security, which may be more cumbersome and annoying. Requiring a complex alphanumeric password with a new transaction is annoying enough, but having to interrupt a game to enter your password for a quick $0.99 in-app purchase may seem ridiculous to some that they may not want to make that transaction. So while the security measures work to thwart unauthorized transactions, they also thwart people's impulse purchases representing loss revenue opportunities for Apple.
Enter the fingerprint scanner, which is widely believed to be embedded inside the home button of the iPhone 5S or as late as the iPhone 6 if it doesn't happen this year. The device could make it simple enough to unlock your phone while protecting the content of your device if it gets into the wrong hands, but most importantly could help to foster more secure iTunes and App Store purchases. Now, all you need to do is swipe your finger to authenticate your purchases. Apple will have at the same time been able to reduce fraud, prevent unauthorized purchases, while at the same time enabling impulse purchases.
Now that game player who didn't want to interrupt his game to enter a password to make that $0.99 in-app purchase to help him get to the next level faster could do all that with just a swipe of his finger. In essence, it's the perfect match between security and convenience that will drive impulse purchasing decision on Apple's digital storefronts.
And that's what having a digital store is about. With paid games starting at a low $0.99 and many hovering between $3.99 and $6.99, Apple wants to eliminate as many barriers as possible to give you instant gratification. So a fingerprint reader may help prevent fraud, it still doesn't protect your wallet from your compulsion to make the 10th or 20th or even 100th $0.99 purchase. As easy as it is to authorize a transaction in the future, buyers should really watch their consumption behavior.