Apple's Servers Giving Errors to iOS 5.1 Upgraders
Apple has announced the new iPad, complete with Retina Display, 4G LTE and a new camera, but it also unveiled iOS 5.1, the latest version of the company's mobile software. And while the software has become available to iPhone, iPad and iPod touch owners, some users are having issues snagging the update from Apple's servers.
When trying to install the update both Over-the-Air and through iTunes, our own Kevin Purcell was greeted with a lovely error message just after attempting the installation of the new software.
Just after the update started, both his iPhone and iPad displayed this message: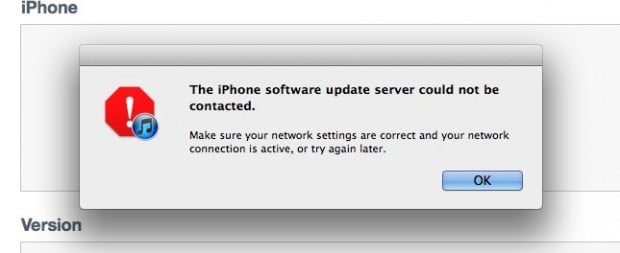 We're unsure if this is affected a lot of iPad and iPhone users.
Several of us here at GBM, myself included, have been able to upgrade our iPhone and iPad to iOS 5.1 without any sort of issue. Sure, it took a little bit longer than a normal iOS upgrade, but it went through nonetheless.
Now, this pales in comparison to the upgrade nightmare that occurred when Apple released the iOS 5 upgrade back in October.
That update saw users getting tons of errors as Apple's servers buckled under the pressure.
The iOS 5.1 upgrade brings a ton of new features to the table including Siri for Japanese, an updated AT&T network indicator, a redesigned Camera app for the iPad, battery life improvements and a bunch of other fixes and improvements which you can see below.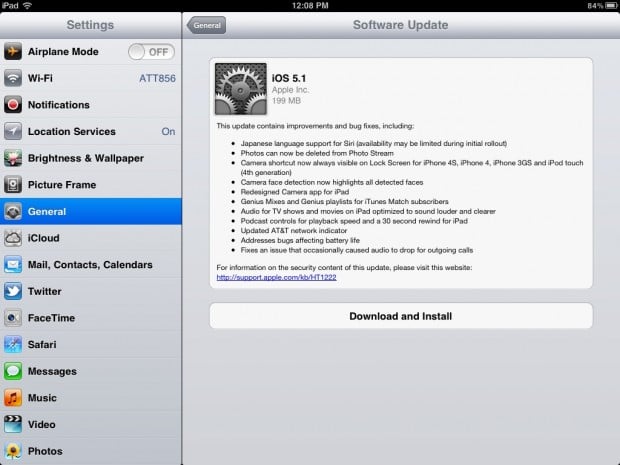 Those who have a jailbroken iPhone or iPad should definitely avoid installing this update. If you are jailbroken, you're going to have to wait until a new one is released in order to get the new piece of software.

This article may contain affiliate links. Click here for more details.