Apple's Site Goes Down in Preparation for iPad mini Pre-Orders
At its event earlier this week to announce the 7.9-inch iPad mini tablet, Apple said that the iOS slate would be made available for pre-order, along with the new fourth generation iPad, starting on October 26. Now that it's October 26 on the East Coast, Apple's online storefront is down in anticipation for preorders to begin. Interestingly, this time, Apple's 'away message' on its store is not rendered properly on the Safari browser on the desktop.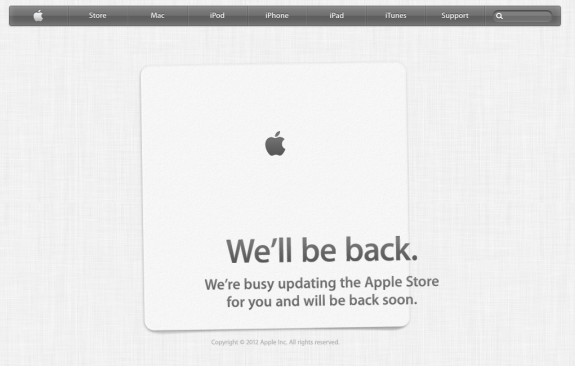 Given that there will be high demand for both tablets, users who absolutely must have either tablets at or close to launch day should preorder.

As an Amazon Associate I earn from qualifying purchases.