GBM's iPhone, iPad, and Android Apps of the Week [January 22 – 28]
Every week the staff of GottabeMobile finds the best apps that are new, updated, or just so good you need to know about them. This week we picked ESPN ScoreCenter, Flick Soccer HD, Wikipedia, and more.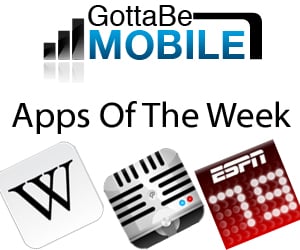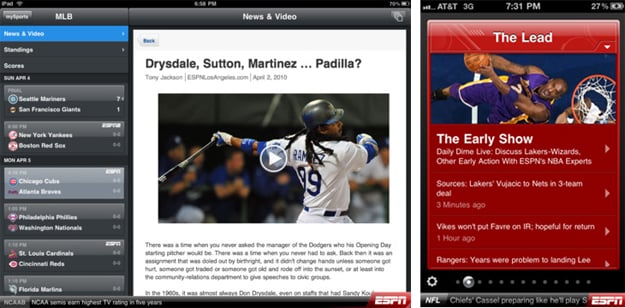 Out of all of the apps on my iPhone and iPad, you'd be hard pressed to find one that I use more than ESPN's ScoreCenter. Like many of you, I love sports and, like many of you, I've done the whole trial and error thing when it comes to finding a great app for sports scores, news, and video.
ESPN's app does all of those things and it does them well. And best of all, it's free.
Those of you who've tried and given up on the Android version should give it a second look. A few days ago it got a major update that brought it up to speed with the iOS version.
Adam Mills
Flick Soccer HD — Free (this weekend) [iOS]

Waste time by shooting on goal! You get to use your finger to flick the soccer ball into the net and score points in one of several modes of gameplay. The QuickFire mode gets you into the action quickly while Challenge mode asks you to shoot on goal in a number of unique situations. The game gives you a few minutes of fun when you haven't the time for a longer more in depth game or task.
Kevin Purcell
PaperPort Notes — Free [iPad]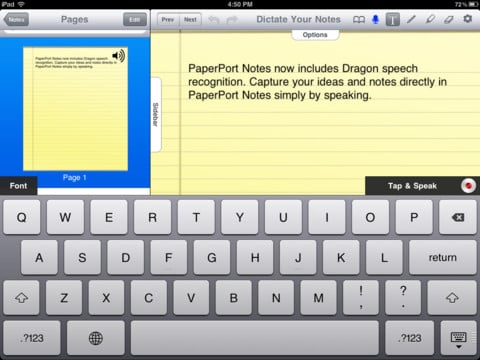 Nuance recently updated their powerful note-taking app with the power of Dragon voice recognition. Now users can dictate notes instead of just typing or writing by hand. I've found the voice recognition very accurate in my testing, even with some background noise. It's yet another great feature on top of a pile of great features, including the ability to import images and documents, create typed, handwritten and audio notes, and the ability to mix multiple media in one note.
K. T. Bradford
Pocket Casts — $2.99 [Android]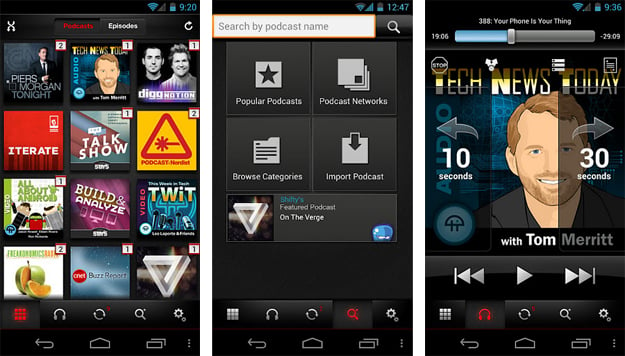 Great podcast aggregator with most of the popular podcasts already listed and ready for your subscription. You can quickly check for new episodes, listen or watch them, and skip through commercials with ease. Stream or download the files. I've tried them all and PocketCasts beats every other options.
Kevin Purcell
Wikipedia — Free [Android]
Wikipedia has a long-standing policy of making their website and pages mobile-friendly to support third-party app makers and mobile browser access. But if you find yourself on m.wikipedia.org a lot, you want their new app. Access to Wikipedia is just the start. You can also save pages for offline reading, translate every page into one of more than 40 languages, find nearby locations that have Wikipedia entries using GPS, and much more.
K. T. Bradford

As an Amazon Associate I earn from qualifying purchases.