Arbor Releases New Intel Atom Powered Tablet
Digitimes is reporting that Taiwan-based Arbor has released a new Intel Atom powered tablet dubbed the Gladius G0710. There's no word on price or US release but the specs look promising.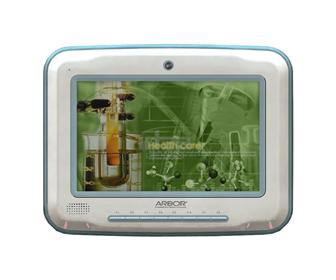 G0710 Specs:
Rugged design that has met and survived military standards for vibration and drop tests
7-inch, sunlight-readable LCD touchscreen
Bluetooth
2 megapixel webcam
Fanless cooling
2 USB 2.0 ports
4.5 hour battery life
Click here for the Gladius G0710 datasheet (PDF)
With the recent trends to pump out netbooks faster than the speed of light, one can only wonder what impact the netbook craze will have on other mobile devices. The Intel Atom Processor has the potential to introduce a whole new category of lightweight, long battery life and affordable Tablet PCs such as what we've seen with the 3rd generation Classmate PC. The market seems open for smaller, more affordable, and more capable devices that support inking and basic netbook-style functions. Make an MSI Wind with Tablet PC functionality, and I'm sold– even if I have to pay an extra hundred dollars. Perhaps the TechCrunch Tablet will come to life after all.

As an Amazon Associate I earn from qualifying purchases.