Archos 10 Netbook Now on Sale
Remember that Archos Netbook we've been blogging about? Looks like the 10 inch version is available to order now.     The Archos Web Store has the 3-cell battery version of the Archos 10 listed for $399. Moving up to a 6-cell battery will set you back $449.
Amazon.com also has the Archos listed for sale with the 6-cell model the same as from Archos, but the 3-cell is a little cheaper at $380.99.
Via Liliputing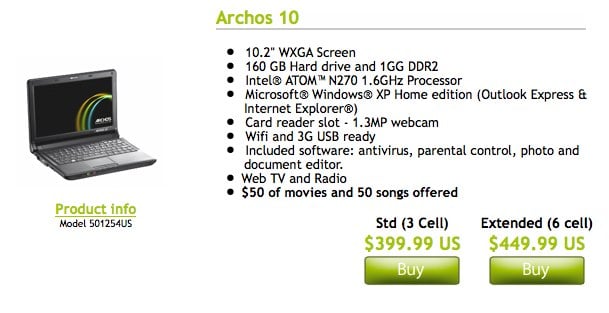 As an Amazon Associate I earn from qualifying purchases.