Archos 7 Internet Tablet Specs on View
Today might be Apple Tablet day, but Apple isn't the only company doing Tablets these days. jkkmobile as put up some specs on the Archos 7 Internet Tablet. Yep that's a 7 incher up from the 5 incher Archos already has on the market.
And yes, it's an Android device but keep in mind this isn't the full Android experience on these babies. Aside from the size bump I don't see that much of a significant change and there are few interesting holes in the specs as well.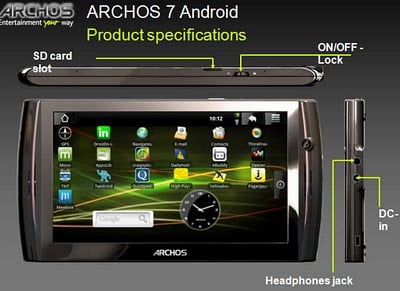 This article may contain affiliate links. Click here for more details.