Are iPhone 5 Cases Pointing to a Redesign?
We hesitate to cover yet another alleged "leak" of iPhone 5 details, but this one has some images to go along with it, so why not? This latest bit of iPhone 5 "news" is based on tips (delivered by Mobile Fun) that are supposedly from multiple Chinese case manufacturers.
The supposed new look happens to coincide with a months-old design that was posted (and rendered) by ThisIsMyNext. It features a larger (edge-to-edge) display, a redesigned home button (possibly for gesture controls), and a curved back. Several sites were told by "credible sources" at the time that the iPhone 5 would not look like that, so take it for what you will.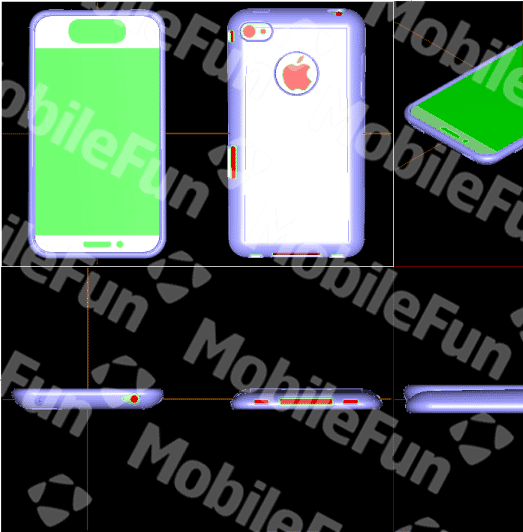 It isn't out of the realm of possibility that Chinese manufacturers would have access to the next iPhone's design at this point. Third-party cases are usually available at launch, which means those companies have had knowledge of the phone's design before it becomes public knowledge. Despite being sworn to secrecy by NDA's, leaks happen. Is that what's happening here? Probably not, but it's at least worth looking at.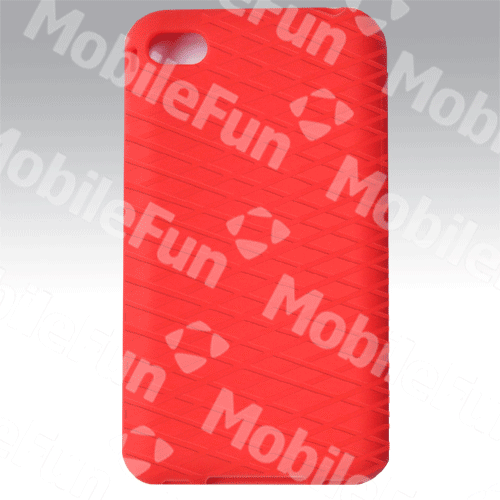 We have to admit that, if true, these new design features could make for a very sexy upgrade to the iPhone.
Curves
The iPhone's first three iterations all had a curvaceous back, and these images suggest that it's set to make a return. The iPhone 4 took on the Leica camera look (with a square-ish design and glass back), but everything wasn't all peaches and cream for Apple with the iPhone 4's design (see below).
While this new form factor would likely point to a plastic backing, Mobile Fun wonders if Apple would sport a curved-glass back. That seems unlikely, as the iPhone 5 would immediately become the most crack and scratch-prone phone on the market.
Large display
A larger (edge-to-edge) screen would put eliminate what many consider to be Android's main advantage over iPhones. With a plethora of Android sets rocking 4.3″ displays, this would put the iPhone in the same ballpark. If the size of the phone would stay the same (as this design suggests) Apple could hit the double-whammy of sporting a large display, without adding the bulk that most of those Android handsets have.
The big question out of this would be whether Apple would keep the same 960 x 640 resolution and actually downgrade the iPhone's pixel density, or boost the resolution up to match the iPhone 4's phenomenal 326 PPI? One option would be to use the iPad's 1024 x 768 resolution. That resolution on a 4″ screen would tally 320 PPI.
Another possibility bandied about by the source link suggests that Apple could use the extra space for on-screen controls, which would then dissipate when watching 1080p video, or perhaps when playing games. That's almost certainly not going to be the case, as an ever-present control panel on a small screen is probably about the most un-Apple-like design choice we could think of.
Home Button Gestures?
A home button that would include gestures and/or capacitive controls could also make for some cool new ways to control the phone. Swipe-activated voice controls, anyone?
Redesign so soon?
The iPhone 4 was the first major redesign in the phone's (then) three-year history, so some expected that design to hang around for a couple of generations. However, during those first three years of the iPhone's existence, it (mostly) didn't have Android to worry about. With new high-end Android smartphones released throughout the year, the days of Apple keeping an iPhone design for more than one generation may be over.
Another reason for a complete redesign relates to a controversy that was brewing at about this time last year. Apple may want to leave all traces of "Antenna-gate" behind them. Despite its (mostly) disappearing from public consciousness in the months since, product review periodical Consumer Reports still refuses to recommend the iPhone 4 (either AT&T or Verizon) based on the "death grip" issues when holding the phone a certain way.
Who knows?
This one seems more credible than some of the iPhone rumors we've been hearing lately, but it could still be 100% bogus. We're hoping to hear about invitations to an Apple "special event" soon, mostly so we can end this stream of "leaks" and rumors.
You can check out our "Best Bets on Features of the Next iPhone" to see our thoughts on what will most likely make the cut.

As an Amazon Associate I earn from qualifying purchases.