Are We Going To See The PlayTable Soon?
Mary Jo Foley believes Microsoft is about to put its cards on the table when it comes to its PlayTable technology. If you caught the Bill Gates Keynote during CES 2006 you saw him demonstrate the technology in an impressive display where he set his cellphone on the table and was able to manipulate the data from it by using touch on the table.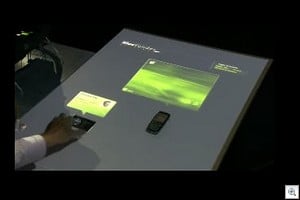 I happen to think this kind of development is very cool and look foward to where it is going. I can imagine a PlayTable in the living room that replaces a remote for viewing media among other uses. I can also imagine what happens when wiping up the inevitable spill.

As an Amazon Associate I earn from qualifying purchases.