Are Xbox One and PS4 Sales Killing Xbox 360 and PS3 Games?
The current generation of gaming only began with the launch of the PS4 and Xbox One last year but the two new consoles could already be heavily disrupting game sales of their predecessors and could be threatening their future.
Andrew Wilson of Electronic Arts was the first to point on the phenomena during the game developer's earnings call this week. According to transcripts of the call from Seeking Alpha, Wilson noted that the company saw a sizable drop in their revenue thanks to sales of games for last-generation consoles, that is the Xbox 360 and PS3, deteriorating at a "faster-than-anticipated rate." Slowing sales of Xbox 360 and PS3 games didn't completely ruin the company's earnings. Electronic Arts reached $1.57 billion in revenue instead of the $1.65 billion it'd expected.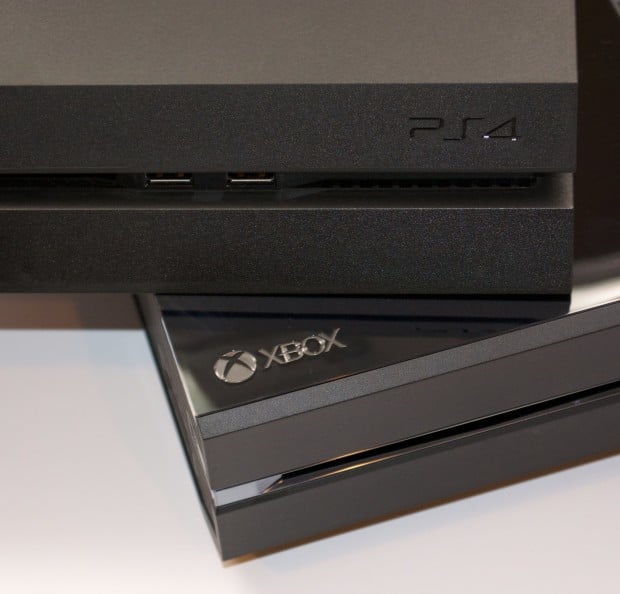 That is a sizable gap nonetheless and Electronic Arts is advising shareholders that it's expecting the trend to impact its revenue forecasts for the year too.
It's entirely possible that the issue causing the drop in last-generation game sales is isolated to Electronic Arts. However, there appears to be no real reason for the drop in sales of last-generation games to begin with. EA offers a potent mix of titles that appeal to huge swaths of users, regardless of their console allegiance or favorite genre. It's also worth noting that Electronic Arts sold more games to PS4 and Xbox One users than any other publisher.
With Microsoft having announced that it sold 3 million Xbox One consoles, Sony leading sales with 4.2 million consoles sold last year and Electronic Arts now reporting that it's seeing game sales for previous systems slide, gaming in the living room is approaching new territory.
In previous console life cycles, sales of games for older systems held out for a bit. That allowed game makers to slowly move their teams over to the new consoles while still providing older console owners a fairly large amount of new titles year after year.
If that doesn't happen here Xbox 360 and PS3 owners could see less titles from small and medium-sized game development teams who can't afford to take risks by launching games on consoles with shrinking software sales. Of course, that's if the EA's faster-than-expected drop in last-generation game sales actually stems from the launch of new consoles.
If it isn't this becomes an entirely different conversation.

As an Amazon Associate I earn from qualifying purchases.