Are you kidding me? No Windows tablets 'til next year?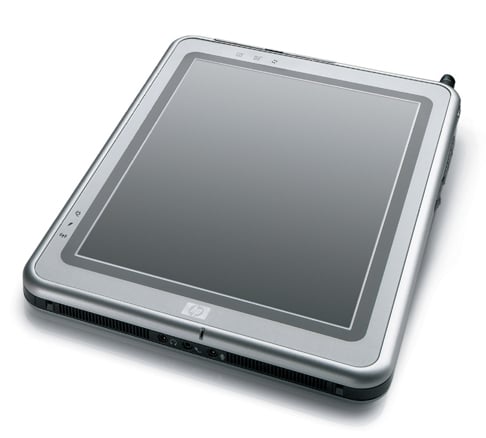 Reporting on an analysis by Jefferies, a securities and investment firm, Business Insider posted this headline: No Microsoft Windows Tablets Until Mid-2011. Apparently some of you are reading this on a device that is a figment of your imagination.

Microsoft can't simply port Windows 7 to a tablet right now, it appears. [Jefferies analyst Katherine] Egbert writes, "Windows 7 is currently not supported on Qualcomm's popular SnapDragon processor, and Intel's low power Oak Trail processor (part of the Atom family) for tablets is not due out until March 2011. Microsoft could introduce Windows-based tablets on the existing Atom chips, but the risks associated with the introduction of a less optimized system outweigh the risks of waiting for the right technology to become available."
Am I in the Twilight Zone? Did I step through the Scary Door? Not only are they talking about the introduction of Windows-based tablets like an event yet to happen, but the processor issue is reminiscent of the Transmeta vs. Pentium forum discussions back in the early days of the Tablet PC, in particular the processor switch from the Compaq TC1000 to the HP Compaq TC1100. These discussions were among the factors that led me to my first Tablet PC, the Electrovaya Scribbler SC500 with Pentium III processor (which was rendered obsolete by Pentium M).
The idea of waiting for a better processor has existed since Tablet PCs were introduced. That didn't stop us from having Windows-based tablets then, and it makes even less sense now after we've had these tablets for years. Furthermore, lower power consumption won't improve the interface. The interface is what's dazzling people about the iPad. That's what Microsoft, not Intel, needs to improve in order to compete.
Coming on the heels of Ballmer's comment about Windows 7 being on slates "when it's ready", this is more fuel for the fire that's consuming all memory of Windows-based tablets. I feel like I'm going to wake up and discover my Tablet PCs are just notebooks, and my ink blog was me scribbling in a paper journal this whole time.