Are You Upgrading to the iPad 2? I Sure Am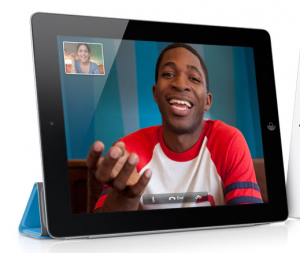 A lot of people I know are ready to buy the iPad 2 and ditch their original iPads, all of which are less than a year old. Services like Gazelle.com and eBay's buy-back program make it incredibly easy to get rid of gently used iPads for a good chunk of the orignal sales price. I've already requested a pair of iPad shipping boxes from Gazelle, which offered me $437 for each of them, just shy of the $599 I paid. A year's worth of iPad usage for $162?  Not a bad deal at all.
A lot of people will say they'll buy a new device, but never do because the time between announcement and ship date is too long. Other times the realities of finances gets in the way. So where do you stand? Will you be purchasing the new iPad 2? If so, are you trading in an old iPad or keeping it around? Or would you be a new iPad customer? Which version?
I've already purchased the Motorola Xoom and will be picking up a Verizon-compatible iPad 2 as soon as they're available.  I really don't think anyone but Android geeks will be buying a Xoom between now and March 11, which is when the iPad 2 will go on sale.

As an Amazon Associate I earn from qualifying purchases.