ARM Yourself: 50+ ARM-based tablets coming this year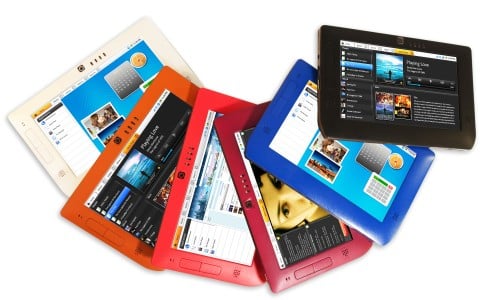 Word out of Computerworld is this should be a good year for ARM thanks to a deluge of new tablet devices, not to mention the eReaders, smartbooks and other devices that prompted them to reserve more space than usual at this year's Computex trade show in Taipei. They also share details on a couple of the more than fifty new tablets.
Compal will be offering a tablet powered by NVIDIA Tegra 2 running either Android or Windows CE, and choice of 7″ or 10.1″ screen. It will also include HDMI for video output. The other, called Armadillo, is from an unnamed supplier. It runs Android and uses chips from Freescale Semiconductor, but its big trick is a quick-boot system from Ubiquitous called (not surprisingly) QuickBoot. Video demo from Ubiquitous is up on YouTube. At first glance, it might not seem important since ARM devices are traditionally always-on, but I can see this being quite handy for folks who swap batteries.

As an Amazon Associate I earn from qualifying purchases.