Armor Series is Otterbox's Toughest iPhone Case Yet
Otterbox, the case manufacturer known for making tough smartphone cases is about to release what it calls "the toughest case we've ever built" for the iPhone.
That case is the new Armor Series for iPhone. The new case uses a thermal plastic shell and a "medical grade stainless steel latch" to protect the iPhone from dust, water, drops, and crushes. The case covers the entire device, though users can still get at the ports when needed, and it still works for phone calls.
The teaser site for the Armor Series features a countdown clock for the case's release date, June 24. The teaser page offers no price for the case however. The Defender Series, the current top-of-the-line model of iPhone cases from Otterbox, starts at $49.95 for the solid color versions, and we can't imagine the Armor Series costing too much more than that.
The new case is perfectly timed for summer, but a bit late in the iPhone 4/4S life cycle. We know Apple will release a new phone sometime this year, and it will likely feature a brand new design. For that reason, early adopters who plan on upgrading might not want to pick up the Armor Series unless they plan on putting their iPhones in some tough scrapes this summer.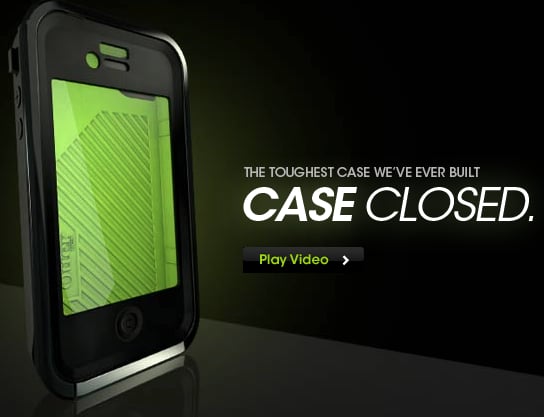 Given Apple's recent history, we do still have at least another two years of the iPhone 4S, and many 4/4S users are still on contracts they're unwilling to break. Those users might find the Otterbox Armor Series, or any other durable iPhone case, a worthwhile investment.

As an Amazon Associate I earn from qualifying purchases.