As iPhone 5C Launch Looms, AT&T Breathes New Life Into iPhone 3GS On the Cheap
Though originally discontinued by Apple when the iPhone 5 launched nearly a year ago, the iPhone 3GS may get a new lease on life in the U.S. on AT&T's prepaid GoPhone network. The 3G-capable smartphone is said to be coming back to select markets in refurbished form, though pricing, specific availability, and launch information were not disclosed at this time.
So far, AT&T has not commented on a renewed iPhone 3GS availability on its network.
In a report on Electronista, the site cites a source saying that "some AT&T stores will be offering refurbished models of the iPhone 3GS to prepaid GoPhone subscribers," though AT&T won't be "displaying the phone or advertising it in any way."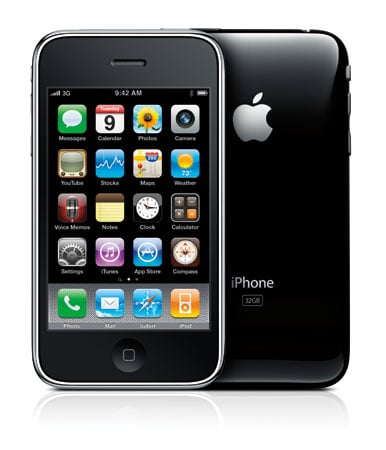 Given that the iPhone 4 now retails for just $329 sans contract, a refurbished iPhone 3GS may come in at an even cheaper price tag and could make the phone the most affordable iPhone on the market and expand Apple's reach to even more customers. On prepaid networks, like AT&T's GoPhone or Sprint's Boost Mobile and Virgin Mobile USA, customers don't have to sign up for a two-year agreement but then at the same time they won't get any subsidies to bring the out-of-pocket cost of the phone down. Instead, prepaid customers would have to pay for the full price of the smartphone up front.
Likely, when Apple officially launches the iOS 7 operating system out of beta this fall alongside the launches of the rumored iPhone 5S and iPhone 5C, the aging iPhone 3GS, which became first available in 2009, won't be supported with the new OS. iOS 7 brings a new modern UI with flatter icons and a more minimalist appearance as designed by famed Apple hardware designer Jonny Ive. This means that the iphone 3GS will be stuck with old icons and more limited functionality in iOS 6, such as having to make due without Apple's Siri personal digital voice assistant service.
Still, given that iOS has been more conservative on hardware resources, like processor and available RAM, the iPhone 3GS may still make an excellent iPhone option for those on a more limited budget and don't mind AT&T's 3G speeds; the phone's hardware isn't equipped to support the newer, faster 4G LTE network. Still, AT&T does offer simultaneous talk and text on the iPhone 3GS so in spite of its age, the iPhone 3GS is still a capable option.
The device will likely compete in the same segment as the Nokia Lumia 520, an excellent budget Windows Phone 8 device that's selling in many places under $100 and as low as $80 without a contract on AT&T's prepaid network.
Another AT&T prepaid destination that could support the iPhone 3GS is the carrier's wholly-owned AIO Wireless division. AIO Wireless offers compelling and affordable plans, though the service is extremely limited to a few select markets at this time. AIO Wireless does offer the iPhone 5 at this time.

As an Amazon Associate I earn from qualifying purchases.