As Wearable Computing Rumors Heat Up, Apple Hires Head of YSL Fashion House
Apple announced that it has hired the head of the Yves St. Laurent (YSL) Group Paul Deneve in the midst of rumors that the Cupertino, California iPhone-maker is venturing into the wearable computing market with a highly anticipated iWatch accessory. Deneve, an alum of Apple, had worked for the tech giant in the 90s in Europe before his stint in fashion, which includes heading up Lanvin and Nina Ricci in a report by Bloomberg.
"We're thrilled to welcome Paul Deneve to Apple," Apple said in a statement. "He'll be working on special projects as a vice president reporting directly to Tim Cook."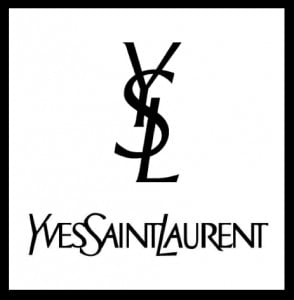 It's unclear what Deneve's duties would be. Given his heritage in luxury fashion, the move could help Apple influence the fashion market with technology as it enters the wearable computing market with the iWatch. Unlike a smartphone where you would keep stowed in a pocket, bag, or purse when not in use, an iWatch would be an omni-present piece of technology that's highly personal as the user is always wearing the device.
Most recently, Apple has begun filing for trademarks for the iWatch brand in various countries across the world.
The iWatch could be just the beginning of Apple's venture into other electronics that users could wear. The company is also associated with an iTV accessory known as the iRing, though no formal announcement has been made. Rival Google had made a bold move into the eyewear business with its Google Glass project, but the geek-centric nature of wearing glasses may limit the appeal of that piece of technology.
We'll have to see if Apple will use a fashion runway, rather than a tech stage with the traditional keynote speeches, to debut its iWatch, if and when that device comes to market.
Another area where Deneve could help Apple is to extend the company's profit margins. Apple, which already has one of the industry's highest margins, could exert fashion's influences to create lasting trends, rather than fads, to inspire a more premium value purchase with consumers at a time when technology is commoditized and profits are slim for Apple's competitors. This could be important for Apple as it is rumored to be releasing a low-cost version of its smartphone alongside a refresh of its flagship this fall as it goes after consumers who may be younger or with less disposable income.
For a company most often associated with premium prices, the impact of a low-cost iPhone is unknown, though analysts predict that Apple will still be making a cushy profit margin on that business.
Deneve won't be filling the vacant retail head spot. That position is still left open after John Browett departed the company in less than a year.

As an Amazon Associate I earn from qualifying purchases.