Assassin's Creed 4: Black Flag Now Includes Multiplayer in Used Copies
Assassin's Creed 4: Black Flag will no longer require gamers who purchased second-hand copies of the game to pay for a Uplay Passport code.
Ubisoft, the game's publisher announced the changes this week, and was careful to note that change was the result of it listening to its community and it understanding that gamers weren't thrilled about being prompted for a Uplay Passport code to even access the game's companion application for iPhone.
The problem stems from an existential issue facing the video game industry. Many gamers finish playing a game's campaign mode first, then move on to spending time in the game's multiplayer before selling it to retailers like GameStop and Best Buy. Game developers like Ubisoft make money from the sale of brand new titles, however they don't see any money from the sale of a used game. Systems like Uplay Passport were specifically designed so that game developers could recoup a bit of money from used game sales by hiding some content behind a paywall that requires a one-time use code to unlock.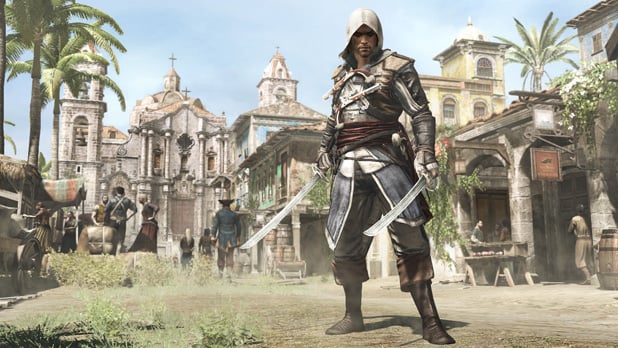 Reactions from gamers have been mostly negative. In fact Ubisoft seems to have taken so much criticism for the scheme that it also confirmed that it'll scrap the entire Uplay Passport scheme saying, "Uplay Passport will not be a part of any future Ubisoft games."
According to the company, it made the decision because "games today are blurring the line between offline and online, between what is "single player" and what is "multiplayer." Ubisoft says it only implemented the system so that all of its users could have access to the game's multiplayer consistently.
As Assassin's Creed 4: Black Flag is already on store shelves Ubisoft won't remove the system from that game entirely. It'll just continue to hand out free codes to gamers who want them.
Assassin's Creed 4: Black Flag is available on the Xbox 360 and PlayStation 4 as of October 29th. Copies for the Xbox One and PlayStation 4 will go on sale when those consoles launch.