Assassin's Creed Syndicate Players Get Bonuses
Assassin's Creed Syndicate doesn't have any sort of multiplayer experience to speak of. That isn't stopping video game developer Ubisoft from holding major events to celebrate the game's launch and boost the new release's profile. This morning the company confirmed that it'll boost the amount of in-game currency that users can earn from a popular activity in the game for a limited time.
A post on the Assassin's Creed blog contains the details. All told, players get a 50% boost in the amount of in-game currency that they earn doing train robberies in the game as Jacob or Evie Frye. Assassin's Creed Syndicate is this year's entry in the Assassins' Creed franchise. This edition of the game takes players to London, England. The game happens during the Industrial Revolution, when child exploitation and corruption is at an all-time high.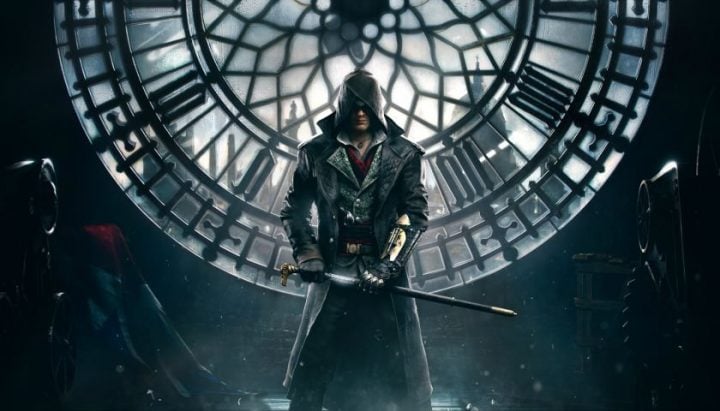 From today, Assassin's Creed Syndicate players can expect to earn the extra boost in cash as they perform the game's Train Robberies. These Train Robberies are side activities in the game world orchestrated by Alexander Graham Bell. Bell, among other famed luminaries from the time period, is heavily featured in the game.
The Train Jobs for Alec event wraps up on November 9th and is available to everyone who has a copy of Assassin's Creed Syndicate on Xbox One and PS4. Ubisoft has plans to release the game on Windows PCs, but that release date hasn't arrived yet. The studio won't bring Assassin's Creed Syndicate to the Xbox 360 and PS3, which are quickly approaching their end-of-life as far as blockbuster game releases are concerned.
Earning extra in-game currency is important because Assassin's Creed Syndicate relies on currency and XP heavily. Using specific weapons requires that players reach a certain rank, but forging those weapons requires specific items that can be purchased with in-game currency. The more currency a player has, the better position they're in when it comes to picking up the extra equipment they need.
Assassin's Creed Syndicate launched on Friday, October 23rd in the United States. The Frye twins are members of the Assassin Order, just like most of the protagonists in previous games. The difference here involves range, when players are free-roaming through London and doing side missions, they can switch between the character they prefer. The story missions do require a specific character, but that switch happens automatically.
Train Robberies are just one of the new mechanics that this game introduces. Since the beginning of the franchise, players have never been able to acquire vehicles or even drive them. Assassin's Creed Syndicate's London is overrun with horse-drawn carriages that players can hijack or race. Getting to the tope of buildings is easier than it's ever been with a Rope Launcher that let's players scale and go between buildings without climbing and jumping, the game's dominant mode of transportation.
Jacob and Evie are relatively fresh recruits when they arrive in London hoping to topple the Templar Order. Jacob is brash and a boxer. Evie is a typical Assassin, preferring stealth and decent planning to her brother's bolder combat and mission style. To quest to undermine the Templar Order starts with taking down the many gangs and gang hands that allow the order to manipulate everything that happens in the city. Jacob and Evie found The Rooks, a gang that players will get to use to liberate London.
Read: Assassin's Creed Syndicate Release – 9 Things to Know
Assassin's Creed Syndicate is $59.99 in the Xbox Store and PlayStation Store. The game has the same price at physical retailers.

As an Amazon Associate I earn from qualifying purchases.