Assassin's Creed Syndicate Release: 5 Things to Know
If asked last October most video game players would have cursed the Assassin's Creed franchise's name many times over. Some say that yearly releases caught up to developer Ubisoft with Assassin's Creed Unity. Assassin's Creed Syndicate is Ubisoft's opportunity to prove users wrong, to set the record on yearly releases straight.
Assassin's Creed Syndicate is this year's release in the huge gaming franchise that's spawned books and movies. Ubisoft is trying to hit the same high notes as it has in year's past, weaving together historical events, exotic locations and the battle between Templars and the Assassin Order.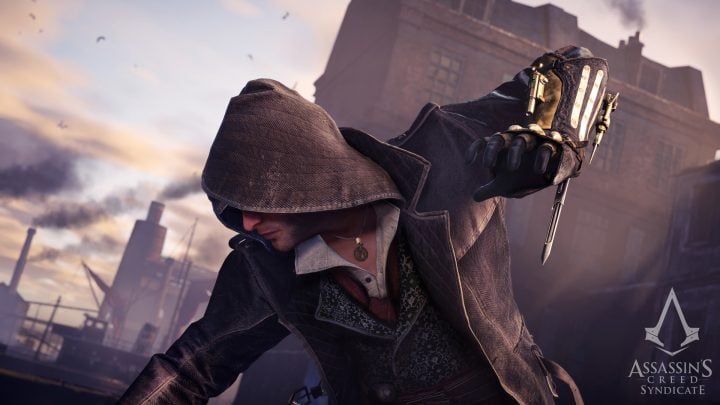 Read: Trailer Reveals Assassin's Creed Syndicate Pre-Order Details
Here's some things to know ahead of next week's Assassin's Creed Syndicate release date.
Assassin's Creed Syndicate Release Date
The Assassin's Creed Syndicate release date in the North America in most other countries is October 23rd. On that day users can expect digital and disc based copies of the game to go on sale at places like GameStop, Target, Wal-Mart and Amazon.
Assassin's Creed Syndicate Editions & Extras
Even as most publishers dare to create ever more complicated setups for game editions, Ubisoft is keeping it pretty traditional. First there's the Assassin's Creed Syndicate standard edition that comes with just a base copy of the game for $59.99. It's available now for pre-order at most retailers and the Xbox Store and PlayStation Store.
Separately, there's the Assassin's Creed Syndicate Season Pass. Just as in year's past, the Assassin's Creed Syndicate Season Pass unlocks any and all content for the game coming after launch. Having the Season Pass means that users don't have to purchase every add-on individually. The season pass costs $29.99.
Read: Assassin's Creed Syndicated: 5 Things to Know
Users who'd rather purchase everything they need with one swipe of their card can pick up Assassin's Creed Syndicate Gold Edition. It comes with the season pass bundled with a disc copy of the game.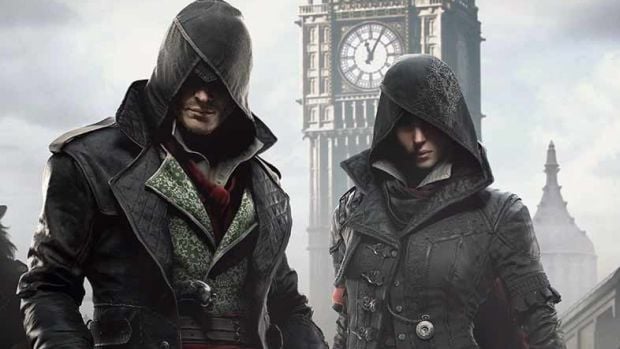 Anyone that pre-orders Assassin's Creed Syndicate anywhere gets access to the Darwin and Dickens Conspiracy Mission. Those that pre-order also get 10,000 in credits to use towards Ubisoft Assassin's Creed Rewards program. The program lets users redeem the credits towards cool items.
GameStop is also offering extra stuff, including a Shilling Necklace for players to wear around their neck and an XP post that allows them to level their characters up 10% faster for 10 hours of gameplay.
Assassin's Creed Syndicate Gold Edition Extras
Exclusive missions are also a part of Assassin's Creed Syndicate Gold Edition, whether it's played online or in store. Besides access to season pass content and other extras, buyers get "exclusive" access to A Long Night, a story focused mission available as download for the game. Ubisoft is gifting Gold Edition users access to a permanent experience boost that lets level 5% faster than what's normal with the game.
Helix Credits, which can be used to craft items and resources, is available with Assassin's Creed Syndicate Gold Edition. There's a special outfit included with this version too.
Assassin's Creed Syndicate Setting & Characters
Assassin's Creed Syndicate drops the French Revolution setting of Assassin's Creed Unity for the filthy streets and elegant buildings of London during the Industrial Revolution. This will be the most modern main setting for an Assassin's Creed game we've seen yet.
The Frye twins, who are both members of the Assassin Order, head to London to right wrongs. Feed up with the corruption of those in charge, the two twins set out to build their own Rooks gang into a formidable force that can stand up to the Templar Order and the fat-cats that control the government and allow industry to flourish at any cost.
Jacob isn't just a stealthyfighter. He's a street brawler, a guy who specializes in hand-to-hand combat against any foe. In what we've seen of him so far he seems brash. Evie is more analytical, assessing situations and responding accordingly. They seem to have similar goals, but differ heavily in their approach. Ubisoft has confirmed that their combat and the gadgets that are at their disposal reflect their differences in personality.
Assassin's Creed Syndicate Gadgets & Mechanics
Having a setting in modern London means embracing modern conveniences. Ubisoft seems to have thought long and hard about embracing the very real changes that are happening in London during this time period.
Trains stations scattered throughout London allow the player to get to where they're going faster. The streets of London are packed with people and carriages. Racing carriages is an actual activity in the game. Players earn extras by solving crimes the police haven't gotten the opportunity to investigate just yet.
Some missions will require Evie's touch and others will focus on Jacob. Players can switch manually between the two, but the transition also happens automatically for story content.
Ubisoft added the ability to climb down buildings with Assassin's Creed Unity. Assassin's Creed Syndicate makes getting to the top of buildings more fun. A special gauntlet lets Jacob zip to the tops of buildings without climbing on ledges.
To become a formidable force in London, Jacob and Evie takeover rival gangs in different areas of London. Conquering a rival gang requires that the player take on that gang's boss. It's a unique idea we haven't seen in recent Assassin's Creed games that's conceptually not that different from the synchronization points for different areas scattered through previous worlds. Boat combat first made its way into the franchise with Assassin's Creed 4: Black Flag. It's back in Assassin's Creed Syndicate, but users don't have to go out to sea for it. The River Thames plays host to naval mechanics, according to Ubisoft.
Though not as highly promoted as years prior, Assassin's Creed Syndicate looks to be another must-play in the adventure and open-world genre. That is, provided that it arrives with all systems in working order and without any major bugs.
[slides postid=318842]

This article may contain affiliate links. Click here for more details.