Astro A50 Review: Amazing Wireless Xbox One Headset
The Astro A50 wireless Xbox One headset can change the way you play with impressive 7.1 channel sound that helps you figure out where your opponent is, and multiple settings to best handle first person shooters and expansive single player games.
With amazing 7.1 channel surround sound you can literally buy an edge on games like Call of Duty: Black Ops 3 and the audio quality brings new life to games. The difference between using a four-year old pair of gaming headphones and switching to the Astro A50 Wireless Xbox One headset is bigger than I imagined.
At $299 this the Astro A50 is not a cheap headset, but gamers who want focused sound or who simply need to play at night without disturbing others will appreciate what this Xbox One headset offers.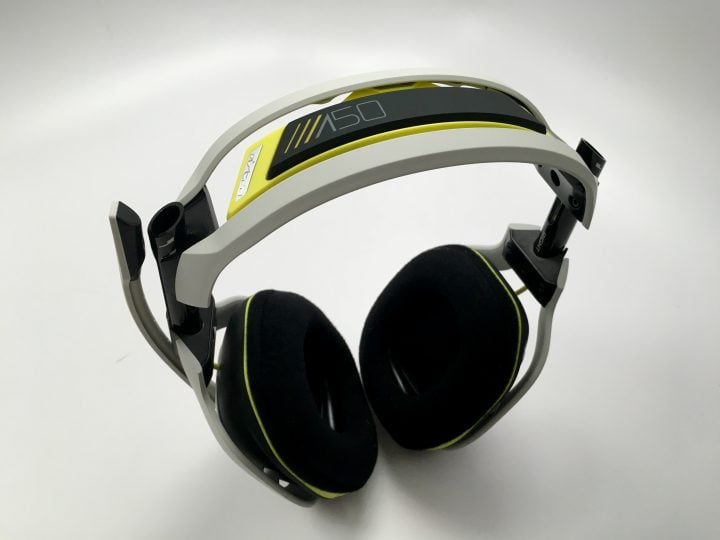 Astra A50 Review: Wireless Xbox One Headset Review Summary
Here is a quick summary of the AStro A50 Xbox One headset review, that outlines the standout features and what we wish this headset did better.
What I Like
Sounds is amazing with three built-in modes.
Comfortable for long sessions.
Boom Mic
Easy voice to game audio mix controls.
Works with PS4 too.
What I Don't Like
Need cable for chat.
No battery life indicator until it's too late.
No Custom EQ.
Unreliable mic monitoring.
Sound Quality & Mic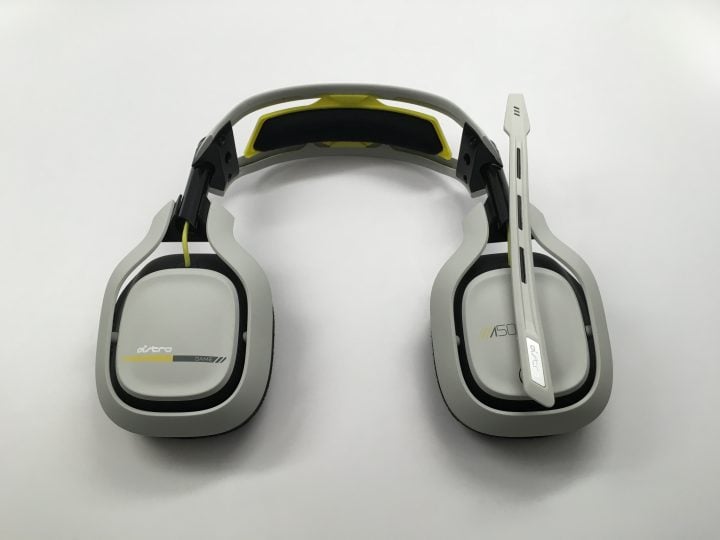 The most important thing I want from a Xbox One headset is great sound. I need to feel immersed in the game and I need to know where sound is coming from. I normally game late at night and wear headphones so I don't wake up my wife or our two dogs. A traditional 7.1 surround sound system is not feasible, which is why I need good headphones to enjoy games.
After a simple setup of plugging in power, and optical cable and changing the audio output options on my Xbox One, I was up and running.
The MixAmp that your Xbox One connects to transmits the sound wirelessly to the headphones. Unlike the pair this replaced the sound did not drop out or crackle at all.
The Astro A50 Xbox One headset delivers rich, immersive sound to your ears, complete with deadly accuracy for the location of the sound in games like Call of Duty: Black Ops 3 and other first person shooters.
Users can choose from three different EQ modes; Media, Core and Pro. The media is designed for listening to music or watching a movie. Core delivers a full sound experience for single player games. Pro boosts high frequencies that help you hear footsteps and other key sounds in a heated match. You cannot tweak these options or download new presets like you can with some Turtle Beach headsets.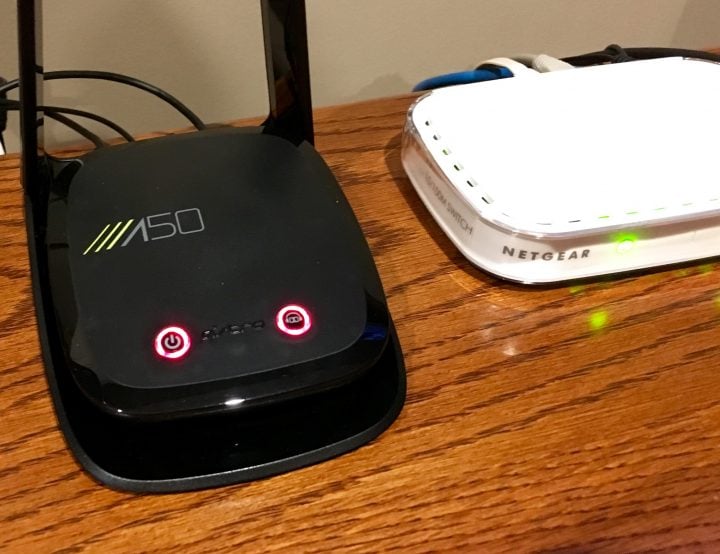 Range is good with no disturbance anywhere in a fairly large basement gaming room, or even into the adjoining room. I can walk upstairs and into a kitchen and still hear what is going on, but at that point there are some crackles. That is to be expected when going up a floor and through walls.
Microphone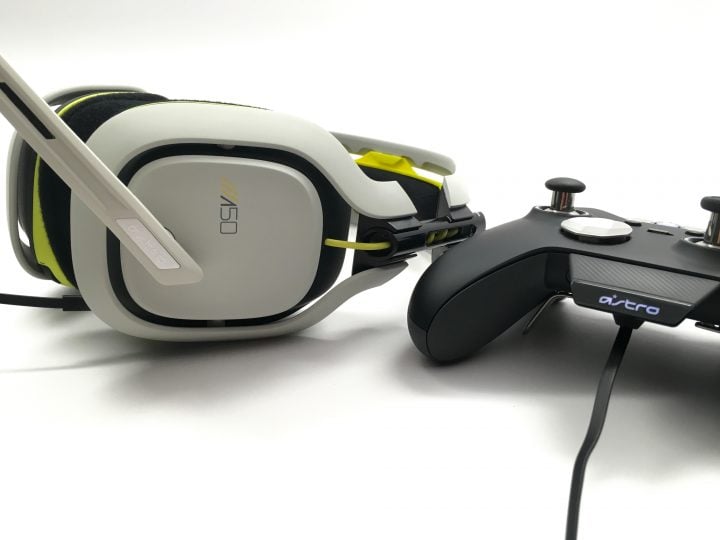 There is a swing down microphone that adjusts to bend closer or further from your mouth as needed. Flipping it up all the way mutes the microphone. Friends report that I sound good while talking on the microphone and I've not had any complaints when replying to angry Black Ops 3 players about the quality of my voice.
Unlike the Turtle Beach Stealth 500X and Elite 800X, there is no wireless chat for the Xbox One. You need to plug the included chat adapter into your controller. This fits even on newer controllers with a 3.5mm jack and the Xbox One Elite Controller. Astro says that these also work with the PS4 for wireless audio and chat. You can also use these with Mac or PC.
Controls on the right of the headset make balancing game and chat audio easy. Once you figure out the perfect mix you will be able to talk and play without announcers or game audio drowning out team mates or friends.
The Astro A50 Xbox One headset offers mic monitoring so you can hear yourself while you are talking and playing, but it is not perfect. Sometimes it is very quiet, unless you hold the microphone to your lips.
Connecting the Astro chat cable to the headphones and controller, turning the controller on and then turning the headphones on will often result in perfect mic monitoring, but this is a dance that you shouldn't have to make every time you play.
Comfort and Design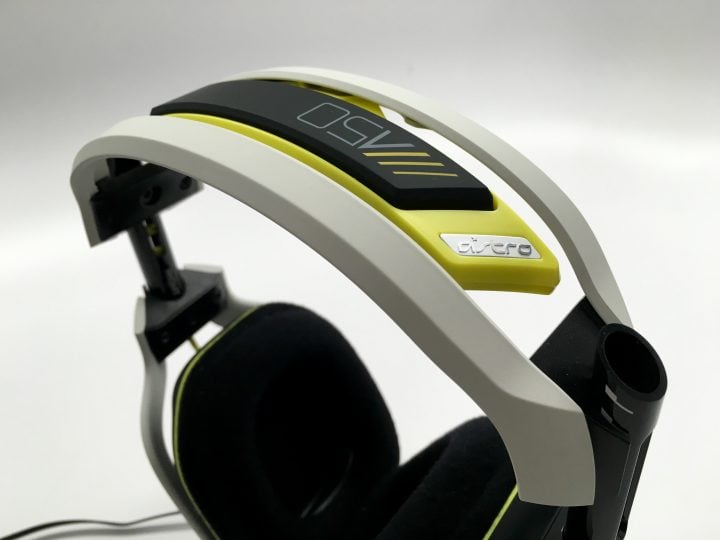 The Astro A50 Wireless Xbox One headset looks impressive, with exposed wiring in some areas and a clean overall look. The build quality is very impressive. After several weeks of use, I have no concerns about these breaking even with heavy gameplay.
If you need to carry the headset from one place to the next, it is a rather bulky package to bring with you. These certainly feel like a Xbox One headset that you set up in your game room and leave there for most of the time. The average user will not want to take these to a friend's house every weekend. There is a stand that holds the MixAmp
With a padded headband and earcups the Astro A50 Wireless Xbox One headset is comfortable to wear for long periods. Unlike the old model I replaced, the Astro A50 does not leave my ears hurting after a two or three-hour gaming session.
Astro A50 Battery Life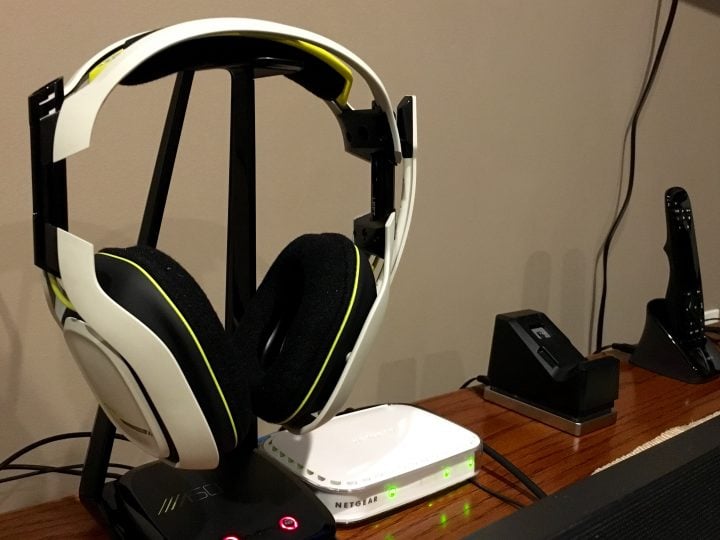 The Astro A50 battery life is pegged at 10 hours by the company, and that is pretty close to what you'll achieve, but keep in mind that you may find yourself charging up closer to the nine-hour mark.
There is no battery life indicator LED to check how much power is left at the end of a gaming session. When the battery is low the headphone LED will blink and a beep will interrupt any gameplay you attempt until you give up and plug it in. I've taken to the habit of plugging in to charge at least every other time I play. For $300 Astro should include a small voice prompt that states battery life when you turn the headset on.
Is the Astro A50 Wireless Xbox One Headset Worth Buying?
Is the Astro A50 headset worth the $299 price? If you play the majority of your games with a Xbox One headset on and you want immersive sound they are certainly worth it. The ability to hear where an opponent is, while playing a first person shooter is a huge advantage, and it can help you become a better player.
With support for firmware updates I am hopeful that mic-monitoring reliability improves. If you want a truly wireless experience the $299 Turtle Beach Elite 800X and the $229 Stealth 500X support wireless chat on Xbox One.