ASUS avoids self-sabotage, says there is demand for Windows 7 tablets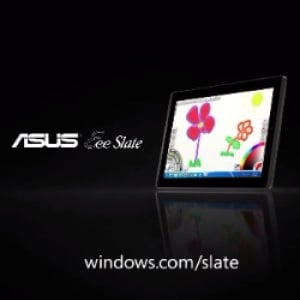 In an exclusive interview with ASUS product management specialist Julie Cheng, TechRadar reports that the company is receiving requests for tablets running Windows 7 and plans to continue offering the OS as part of their line of tablets. Oh good, because I thought they might want to flush their deal with Microsoft on the EP121 down the drain.
Yes, ASUS, which had already released a couple of touchscreen convertibles running Windows 7, has announced they are standing by the OS as the ASUS Eee Slate EP121 approaches broad release with marketing support from Microsoft. I just saw its Microsoft ad on Pandora today.
Don't get me wrong. I think it's great that ASUS will continue to produce tablets running Windows 7. We certainly need more volume to keep us in the game. But honestly, what else could Cheng have said about the situation? ASUS and Microsoft are in the home stretch for their big launch at this point. It's not like they can part ways now.
The only question for me is if all those people who say they want Windows tablets will actually buy them now. I've noticed a lot of people on other blogs making these claims, while folks like you and me have been buying and using Windows tablets for years. Time for them to join us in putting our money where our mouths are.
Via PC World

As an Amazon Associate I earn from qualifying purchases.