Asus Eee PC 8GB/1GB $499 Now at Dynamism
Looks like Asus isn't waiting around. What appears to have been a big success with the launch of the Eee PC they are following that up quickly with a new model that contains 8GB storage and 1GB of memory. (The original model at 4GB of storage and 512MB of ram.) You can find the newer model at Dynamism for $499, which is a $100 bump, but still a good price for this tiny little mobile device.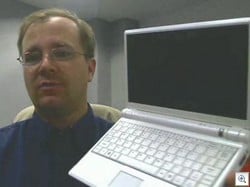 Make sure you check them out the GBM Shortcut and the GBM InkShow on the Eee PC.

This article may contain affiliate links. Click here for more details.