Asus Eee PC Keyboard at CeBIT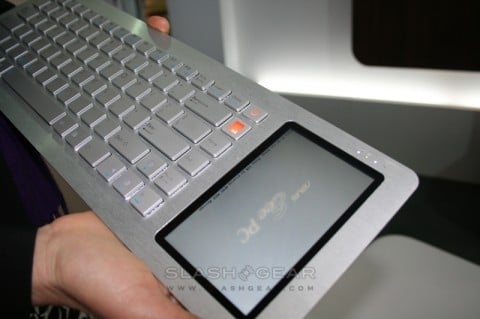 Both Engadget and SlashGear have some coverage of the Asus Eee PC Keyboard. You might remember this got announced at CES 2009, and is a basically a computer within a keyboard that also contains a touchscreen. It runs on an Intel Atom 270 and contains a 16GB SSD, WiFI, BlueTooth, and 1GB of RAM.
SlashGear is reporting that there are two versions, one with wired HDMI and one with wireless HDMI. So, we'll have to see how that plays out when this launches at the end of Q2 if things stay according to plan. I'm still puzzeled as to what the potential market for this will be. Asus is targeting it as a mulit-media device, but that still leaves me curious.

As an Amazon Associate I earn from qualifying purchases.