ASUS Eee PC T101 and other tablets may be on hold or worse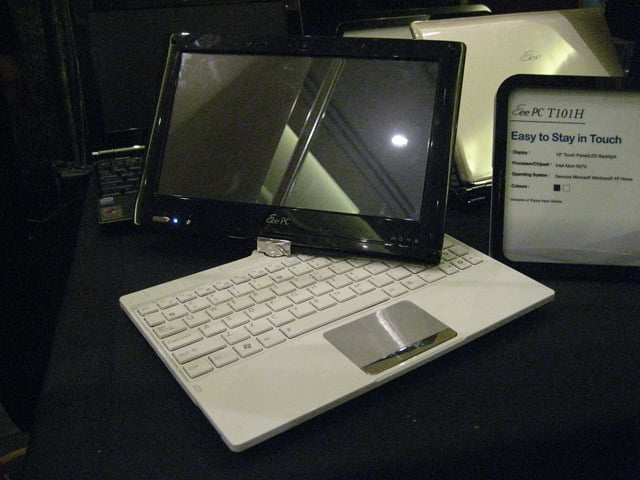 Word out of Electronista is the ASUS Eee PC T101 tablet may be on hold 'til September, depending on sales performance of the T91. Worse yet, this may be only the tip of the iceberg for their tablet-style netbooks.
ASUS may also delay other future tablet netbooks, including the T101, scale down their production or cancel production altogether, the sources claimed.
Ouch. Not encouraging news for the tablet form factor. I mean, yes, it's not running a version of Windows with tablet functionality, but it's still an affordable convertible with a touchscreen. If it tanks, I see the blame being pinned on the tablet price premium (as usual) and lack of compelling usage scenarios to justify that price.
Via Engadget