ASUS Eee Slate EP121 ships with Bluetooth keyboard, looks like mine
Eee PC.it pulled up the user manual for the ASUS Eee Slate EP121 from an ASUS ftp site. Among the discovers are extra nibs for the pen, which are clearly from Wacom, and a Bluetooth keyboard, which looks a lot like the one I'm holding.
The keyboard in hand is the Microsoft Bluetooth Mobile Keyboard 6000, previously referred to by both me and Xavier as possibly the "perfect mobile keyboard". The line drawing not only matches its shape but also every key marking and the battery indicator. Requirement of two AAA batteries is also the same. The only difference I can see is the lack of Microsoft branding.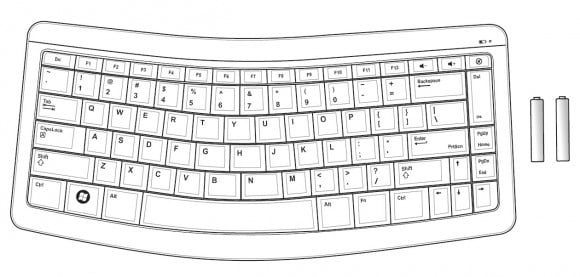 Missing is the separate 10-key pad that accompanies the 6000. Can't say I use that unit much, so I don't think anyone will really miss it from the EP121. Guess I need to get moving on that GBM Shortcut showing how I use mine.
Thanks to Liliputing for the tip and lovely backdrop for my photo

As an Amazon Associate I earn from qualifying purchases.