Asus Eee T101MT video looks really familiar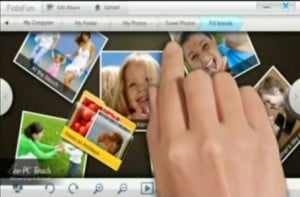 Asus has released a rendered video demo of the Asus Eee T101MT, basically a 10.1″ version of the T91MT. It's a little more than two minutes long, which was about a minute longer than I needed to realize it's basically a shortened version of the video we saw earlier for the T91MT.
I suppose there's not much point in doing a new video since the two convertible tablet netbooks offer the same functionality, but by that logic, they could have skipped the new video entirely. Re-scaling the hand in the shots showing the full tablet would have been a nice touch. Anyway, video after the jump.

This article may contain affiliate links. Click here for more details.