ASUS PadFone Finally Coming to the U.S. in 2014
The smartphone market here in the US is a competitive one, and early next year one more will be joining the flooded market of smartphones, but with something unique to offer. It's more than just a smartphone, it's the ASUS Padfone.
ASUS has released a slew of rather odd, but somewhat successful smartphones outside of the US that actually dock into a tablet skeleton. The idea being a tablet without the internals (like a processor, RAM, and storage) to accompany it, and instead users dock their ASUS smartphone into the tablet display. Giving you two devices for less than you'd normally spend. They've offered some excellent and compelling products as of late, and are set to come to the US next year.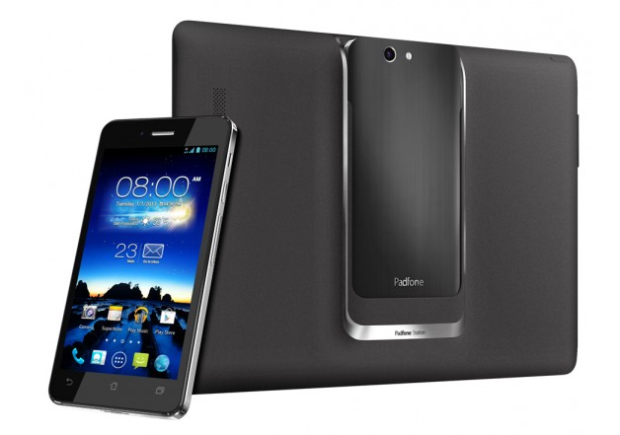 Earlier this year the Padfone Infinity paired a 5-inch quad-core smartphone with a 10-inch tablet. Offering a promising smartphone and a 4G LTE connected tablet, all-in-one, and we're expecting similar options to be on display early next year at CES. In an interview with Engadget the company's CEO confirmed a major US carrier would be offering its products next year. Which means we could see ASUS deliver the Nexus 7 3, and a Padfone stateside.
The Padfone Infinity offered a quad-core Snapdragon processor with Android 4.2 Jelly Bean on board, and the IPS display in their 10-inch tablet was quite impressive too. Well, once the smartphone is docked to provide power and the operating system. This week ASUS also revealed a Padfone Mini, delivering the same unique idea with a 4.3-inch smartphone paired with a 7-inch tablet, for those who'd like something more portable.
In the interview ASUS CEO Jerry Shen confirms the company has partnered with a major US carrier, and will be announcing and releasing the next generation of PadFone and ASUS products with them in the second quarter of next year. We're looking at an April or May release, which will likely have some strong competition from the Galaxy S5, HTC One Two, and possibly an LG G3.