Asus Pushes EEE Line Into The Clouds With EEE Storage
Asustek, unafraid of their EEE brand's supersaturation, has released a Cloud-based service for their netbooks. Asus leads the netbook pack again with this latest offering of the EEE line, providing 20GB of storage space in the Clouds. EEE Storage will allow for simple drag and drop data storage. Additionally, Asus announced EEE Download, enabling users to download upwards of 3,000 software and game titles for free. Initial offerings for EEE Storage and EEE Download will only be available for the Chinese market. Hopefully, like the rest of the EEE brand, a global release will be coming shortly.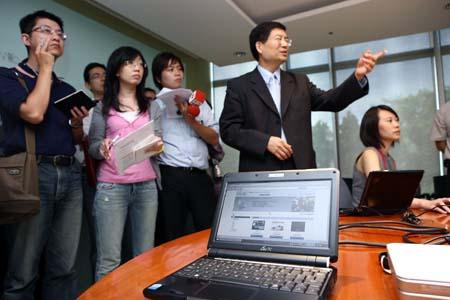 As an Amazon Associate I earn from qualifying purchases.