ASUS Teases Smartwatch to Rival Moto 360
When Google first revealed Android Wear back in March, their Android-based operating system for wearable devices, which was met by announcements of the Moto 360 and an LG G Watch, we were told multiple other manufacturers were on board and would be delivering their own smartwatches throughout 2014.
We've seen LG and Samsung release options, Moto is up next with the Moto 360 on September 4th, but we're now hearing a few more are coming soon. Lately rumors have suggested another smartwatch is coming from Samsung, we've seek leaks that HTC has something in the works, and now ASUS is busy teasing their Moto 360 smartwatch alternative.
Read: Google Shows off Android Wear Watches in 4 New Videos
Back in the early days of Android tablets the ASUS Transformer tablet range was extremely popular, but lately the company hasn't been quite as popular in the Android space. They're released a few phones around the globe, most outside of the United States, but this week they revealed that "time has been transformed" and we can expect an Android Wear watch to be announced soon.
The image above is a quick teaser image released this week by ASUS. The popular PC manufacturer that recently has been getting more and more involved in Android and mobile products. We don't have much to go on, but they appear to be talking it up already, even though this is the first we've heard of the PC giant building a smartwatch.
Currently the LG G Watch and Samsung Gear Live are the only Android Wear options available, but the next few months we're expecting to see a flood of manufacturers all release more. Some of those include HTC, Samsung, Motorola, OnePlus, Fossil Watch Group, and now ASUS. The choices are slim now, but they won't be later this fall.
According to the teaser image ASUS is claiming that they've changed, time has been transformed by what they'll be offering, and that its Android Wear smartwatch will be "incredible".
Read: Moto 360 Release Date and Rumor Breakdown
The image gives off hints of a square design, rather than the round approach that's making the upcoming Moto 360 so extremely popular with consumers. That said, it does show what appears to be a nice aluminum design and subtle curves around the small wrist-sized display.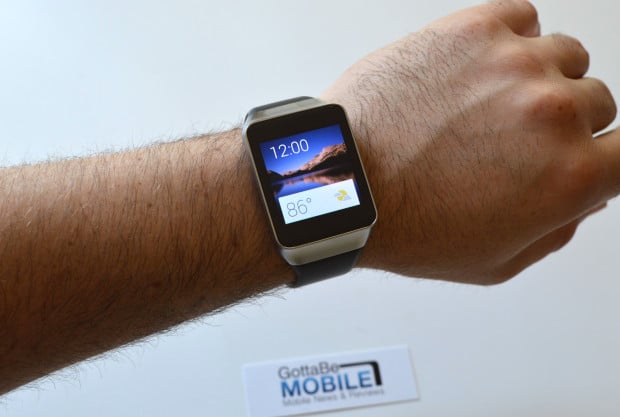 ASUS will be unveiling its new smartwatch in Berlin, Germany, for the annual IFA tradeshow that takes place every year in September. Everything kicks off September 3rd, which is the same day we could see a new Galaxy Gear smartwatch and the Note 4, and those announcements will be followed by the Moto 360 the very next day on September 4th in Chicago.
At the moment the Moto 360 is the smartwatch running Google's new operating system with the most excitement, and the most promise. Lots of features are packed into the metal device with tons of custom leather strap options. It features long battery life and wireless charging (unlike the others) and this week we learned it will retail for $249.
ASUS has some stiff competition from the Moto 360, the Gear Live, and possibly new watches from an array of other manufacturers all later this year. They're known for making some pretty excellent hardware, and tablets, so it will be interesting to see what they have in store for IFA in a few weeks time.