ASUS Teases Three New Smartphones for 2014
The company behind the extremely popular Google Nexus 7 tablet, and the new Nexus 7, ASUS, is back and teasing a few smartphones they hope to announce and release in the first few months of 2014.
ASUS isn't known in the US for smartphones, and are more widely recognized as the manufacturer behind Google's popular tablet, but they've been building quality smartphones and even PadFone's for other regions for the past few years, and are aiming for a solid 2014 with the help of the US market. We're expecting ASUS to make a huge push in the US smartphone market to rival Samsung and HTC, and this week it started by teasing three new phones we'll see at CES.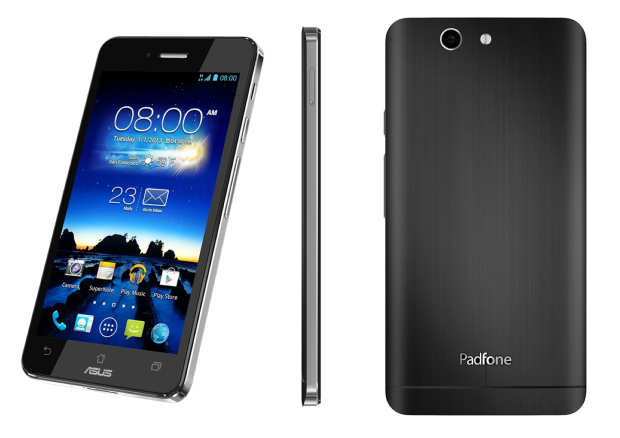 CES kicks off next week in Las Vegas, and today ASUS released a second teaser video hinting at a few devices we could see announced in early January. The first was all about tablets, as they have a popular Transformer tablet range that docks into a keyboard, but the company wants to take aim at smartphones in 2014.
The video, shown below, asks viewers what their number is, then hints at three new smartphones coming in 4, 5, and 6-inches. Meaning they could be preparing a trio of Android-powered smartphones in a 4-inch size to rival Motorola and Apple, a 5-inch device like the Galaxy S4 and other popular devices, then a big 6-inch phablet to take on Samsung's Galaxy Note 3. This could be big, as the company is known for crazy yet awesome ideas. Just look at the PadFone. It's a 10-inch screen that is empty inside, and the company's 4.7-inch phone docks into it and makes it come to life. It's two-in-one.
https://www.youtube.com/watch?v=d1QVpWpL19g
It's short and sweet, but ASUS always has big announcements at CES, and we're expecting the same this year. Latest reports suggest the company is planning a big entrance to the US mobile market, and the CEO recently confirmed a "Major US carrier will offer ASUS products" in early 2014.
While we don't know what's coming yet, it sounds like some tablets and at least three new phones are on the horizon. One to fit every popular size these days. It could be a good approach, and we'll be live at CES with all the details.