Asus to Phase Out 8.9 Inch Screens in 2009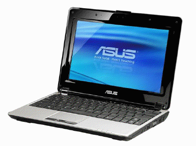 In a move that can only be called totally expected Asus is going to be phasing out the 8.9 inch screen size models in 2009 and focusing on the 10 inch model. With the 10 inch screen appearing to become a Netbook industry standard this only makes sense on a number of levels.
According to DigiTimes, Asus is projecting that 95% of their sales will be of the 10 inch models in 2009.

As an Amazon Associate I earn from qualifying purchases.