Asus VivoTab Note 8 Uses Samsung Tech on 8-Inch Tablet Form Factor
Asus' VivoTab Note 8 may look like another 8-inch Windows 8.1 tablet in the same space as the Dell Venue 8 Pro and the Lenovo  ThinkPad 8, but the VivoTab Note 8 is actually one of the smaller full-fledged PC tablets that comes with an active digitizer from Wacom. This will make the VivoTab Note 8 a great companion for students, business users, and travelers who require pen input for note-taking, drawing, or annotation.
Wacom's technology is also used by Samsung as part of its S Pen, which allows for more precise input on the display. The S Pen is employed by Samsung on the company's ATIV Windows line as well as on the Android-powered Galaxy Note series. Additionally, Microsoft also used the Wacom technology as part of its Surface Pen for the Surface Pro and Surface Pro 2.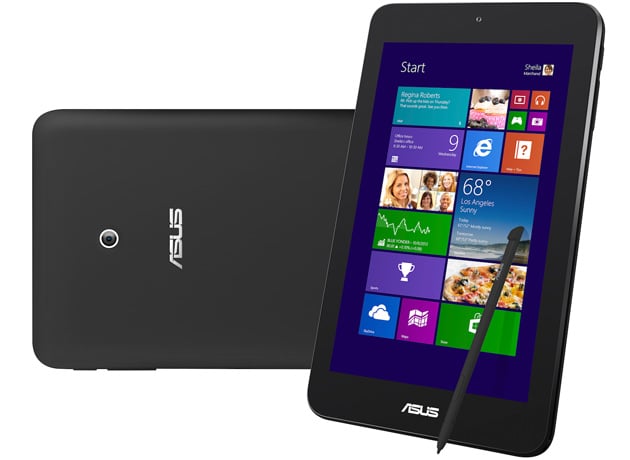 The Wacom pen will be better than Dell's less accurate stylus, which felt a bit glitchy when we reviewed the Venue 8 Pro though Dell did recently update the
Like the Dell Venue 8 Pro, the VivoTab Note 8 has an 8-inch 1280 X 800-pixel IPS display, rather than the full HD 1080p display of the Lenovo ThinkPad 8. The tablet has an Atom Bay Trail processor from Intel, 2 GB of RAM, and a 5-megapixel rear camera.
The tablet should become available, according to Engadget,  in the first or second quarter. Pricing will begin at $300 for a 32 GB model while $350 will net you 64 GB.