Atek Launches OnBoard Travel Keyboard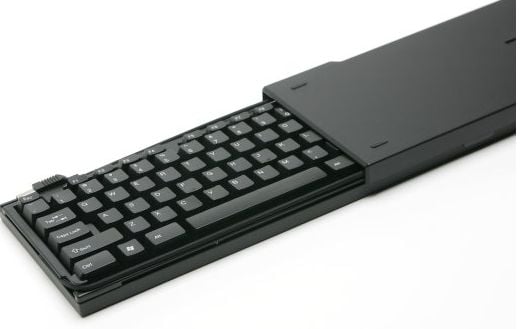 Are you a slate Tablet PC or Netbook user wanting a comfortable keyboard to type on? Then you might be interested in checking out Atek's solution: a portable full-size keyboard for $29.95. It slides in and out of a protective case, connects via USB, and also features an inflatable wrist pad. I have a review unit coming in and will pass along my thoughts. Meanwhile, check out their press release and product page.
Atek, Inc., a manufacturer of computer accessories, announced today the arrival of its innovative desktop-like OnBoard Travel Keyboard for mobile professionals.

Using a different approach from fold-up, roll-up, and miniature portable keyboards, Atek designed its patented OnBoard Travel Keyboard with a solid structure, full-size keys, and a dedicated numeric area.