AT&T Allows Customers to Charge Samsung Media Hub Purchases to Their Phone Bills
Now, instead of entering your credit card information when you want to rent or purchase TV shows or movies on your Samsung smartphone or tablet, if you're an AT&T customer you can get instant gratification by charging those purchases directly to your phone bill. The Rethink Possible network is allowing its customers who use Samsung devices the ease of consuming content on Samsung's Media Hub.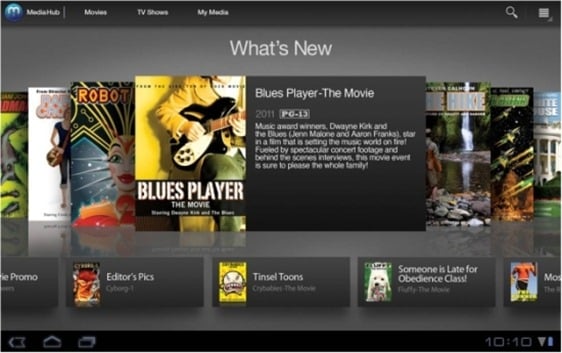 According to The Next Web carrier billing through AT&T is only available on Ice Cream Sandwich devices so you'll have to upgrade your Galaxy products to Android 4.0 to benefit if you're running an older version of Android.
It's unclear if other U.S. carriers will follow AT&T's lead here with carrier billing. Likely, Samsung and AT&T had worked out a revenue share for this to happen.
Also, another Android smartphone manufacturer with its own movie store is HTC with HTC Watch. There hasn't been any news when and if HTC Watch on AT&T's flagship One X smartphone will be given the same treatment to carrier billing as well.
In addition to these more proprietary media stores, Google had also recently updated its Google Play Store for Android 4.0 devices and above to allow for downloads and purchases of TV shows and movies.