AT&T and FCC Trade Barbs Over Failed T-Mobile Merger
Earlier today, Jim Cicconi, AT&T's Executive Vice President of external and legislative affairs, took the FCC to task over news that T-Mobile was going to be eliminating 3,300 jobs in the United States. Cicconi, in his statements, made it clear that those layoffs likely would not have happened had the proposed merger between AT&T and T-Mobile gone through. Well, not one to remain silent, the FCC has fired back at AT&T and Cicconi in a statement.
Yesterday, T-Mobile announced that it slashed 1,900 jobs around the United States, due to the closures of call centers located in Allentown, Pennsylvania; Fort Lauderdale, Florida; Frisco, Texas; Brownsville, Texas; Lenexa, Kansas; Thornton, Colorado; and Redmond, Oregon.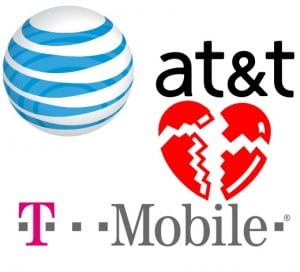 AT&T immediately jumped at the chance to attack the FCC's decision to block the proposed merger between it and T-Mobile with Cicconi saying that "AT&T promised to preserve these very same call centers and jobs if our merger was approved."
In response, the FCC stated that:
In a short period of time, T-Mobile has re-emerged as a vibrant competitor in the mobile marketplace. Competition benefits all wireless consumers. The bottom line is that AT&T's proposal to acquire a major competitor was unprecedented in scope and the company's own confidential documents showed that the merger would have resulted in significant job losses.
The first line is a little suspect given the layoffs and T-Mobile's disadvantages on the mobile market. While its three major competitors – AT&T, Sprint and Verizon – all have 4G LTE networks either on the way or lying in wait, T-Mobile won't get its network out until 2013.
So it's unclear how long it will be able to compete with the big three, especially without the iPhone in its lineup.
What is clear is that AT&T is still bitter over the failed merger and it will take every opportunity it can get to lambast the decision.
Via: AllThingsD