AT&T and T-Mobile Sharing Networks In Areas Hit By Hurricane Sandy
Today AT&T and T-Mobile announced the two carriers will share their networks in areas hit by Hurricane Sandy.
With the new agreement both AT&T and T-Mobile will let subscribers from the other network place calls on their network. For users that means if their phone can receive any compatible signal it will work with no extra steps, and no roaming charges. The change between networks is a seamless one for all users.
There's no word on when this agreement between AT&T and T-Mobile will end. The agreement will likely last until both networks are full operational again, which could take several days. For now the deal will help subscribers to either carrier connect with their friends or family in other states.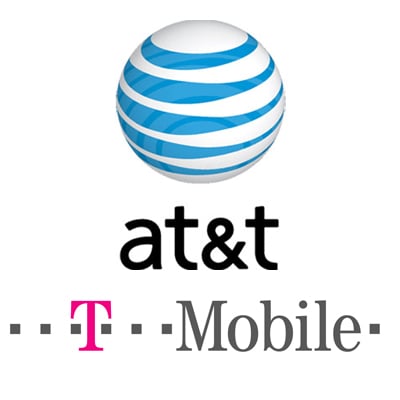 Normally both AT&T and T-Mobile would charge roaming fees for using the other carrier's network, but they will waive those fees for the moment.
Both AT&T and T-Mobile use GSM and UMTS standards for their phones, which means its easier for phones to hop between networks. The two carriers don't use the same bands for everything, however, so 3G phones on AT&T will likely only use EDGE on T-Mobile networks. For users without power, however, the data connection on their phones likely isn't a high priority.
With cell sites down for many users in areas hit by Hurricane Sandy this agreement is great for users on both networks. Those cell sites may not last until the power comes on, however. As cell sites run out of backup power they will shut down, which could still lead to many users without service.
The power outages will likely last a few days, though they could last a few weeks. Electric companies are working hard to get the power running again, which will help bring cell towers back online for all users.

As an Amazon Associate I earn from qualifying purchases.