AT&T and Verizon Won't Offer Free DropBox Storage for Galaxy S III
It looks like both AT&T and Verizon have opted out of the free DropBox storage offered with the Samsung Galaxy S III.
First discovered by UberGizmo, DropBox's support page reveals that both AT&T and Verizon have decided not to offer the free storage that comes along with the Samsung Galaxy S III.
The phone was announced with free 50GB of cloud storage space for two years, something that would be incredibly useful to smartphone owners who eat up a lot of space on their device.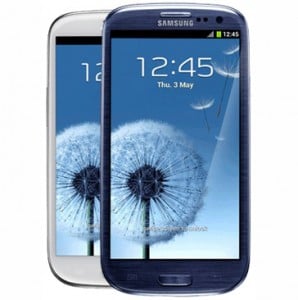 Right now, it's unclear as to why AT&T and Verizon have opted out of the deal. Neither carrier has revealed why they are not going to be including the free storage space.
Clearly this is a bit of a let down for those looking to get the phone on either carrier but fortunately, there are a few other options coming to the U.S. should that storage space be a deal-breaker.
The Samsung Galaxy S III will be headed to Sprint and T-Mobile on June 21st and it will be coming to U.S. Cellular in July. As of right now, it appears as if all three of those carriers will offer the 50GB of free DropBox storage space. It's also possible that some of these carriers might opt out of the deal as well but we can't be too sure at the moment.
AT&T is slated to start shipping out the Samsung Galaxy S III on June 18th although the carrier hasn't yet confirmed the device's actual release date.
As for Verizon, it won't be launching the phone until July 9th.

As an Amazon Associate I earn from qualifying purchases.