AT&T Announces 2 New LTE Markets, Doesn't Give Timeline for Expansion
In a bid to compete with Verizon Wireless's 4G LTE mobile broadband speeds, AT&T had previously and recently rolled out 4G LTE in five U.S. markets that include Dallas, TX; Houston, TX; San Antonio, TX; Atlanta, GA; and Chicago, IL. Now, AT&T has announced in its most recent conference call that it will be expanding LTE coverage to Boston, MA and Washington, DC though the carrier did not give a timeline as to when the new markets will be live with faster mobile broadband access.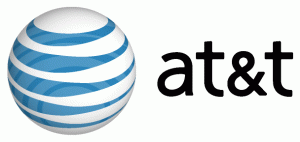 On rival Verizon Wireless, 4G LTE offers speeds up to 15 Mbps, though often times real life performance is often greater. In Xavier's iPhone 4S speed tests, he finds that AT&T's 4G HSPA+ network, which tops out at a theoretical maximum of 14.4 Mbps (the iPhone 4S can top out at 21 Mbps) pales in comparison to the Android-based LTE Droid Bionic smartphone.
AT&T says that 4G LTE smartphones are due by the end of the year and the carrier says that its phones will be thinner than the competition. For its part, Verizon has recently announced the Droid RAZR as the thinnest 4G LTE smartphone.
With a total of 7 markets coming up when the two newly announced markets go live, AT&T's coverage for LTE still pales when compared to Verizon's rapidly expanding 4G coverage.
Via: MobileBurn

As an Amazon Associate I earn from qualifying purchases.