AT&T Beats Music Streaming for the Family Arrives for $14.99
With tons of options readily available in the music space, even on mobile, AT&T and Beats Audio have been working hard at a new solution for the entire family. Being the first carrier to exclusively launch the new Beats Music streaming service all for just $14.99 per account.
Created by the same Beats Audio company led by artist Dr. Dre, this new music service offers up over 20 million tracks 24/7 available for unlimited streaming, and will be an add-on for AT&T accounts and customers starting January 21st, as long as you'd like to take this route over Google Play Music, Pandora, and the many other options already available today.
Trying to play off the fact that this is the only music streaming service built and delivered by some of the biggest names in music themselves. Beats Music aims to offer something unique to users, including an excellent selection of music, but we'll have to wait and see just how it competes with Spotify and others.
AT&T will offer 24/7 access to over 20 million songs for just $14.99, which is good for the entire family. That $14.99 can be used on 5 different phone lines and accessed and streamed on 10 different devices. Meaning the entire family can get unlimited music on their phone and tablet all for one low price, as long as you don't exceed 10 devices.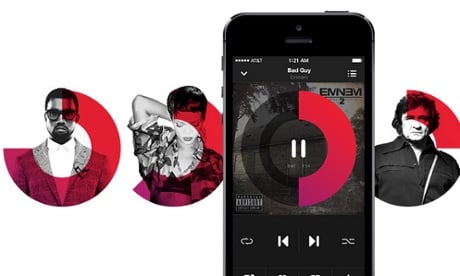 What's even better is AT&T will offer up this musical service completely free for the first 90 days, letting family's make sure it's right for them before paying a single cent. The main focus here is family plans, as a single-line user will be charged $9.99 for the same streaming services, only usable on three devices, which is a bit higher than some of the competing music services available today. Personally, I'll stick to Google Play Music for now.
Today AT&T confirmed the service will launch on January 21st, and should be available across all major platforms, including Windows Phone.