AT&T Begins Throttling Heavy Data Users to 2G Speeds
All the way back in September, AT&T began to warn its heaviest data users, specifically the top 5%, that it would begin to throttle their data speeds for the duration of their billing cycle. Those SMSes were just warnings though. Now it appears that AT&T is making good on them. AT&T has reportedly begun sending out messages to those falling into the top 5% of data users telling them that their data speeds may be reduced for the rest of the billing cycle.
AT&T hasn't yet revealed how much data those in the 5% are consuming but one person who received a message back in September revealed that he was now up to 11GB in data transfers for the month.
The carrier confirmed that this policy would go into effect in October and that the only people who would be subjected to throttled data speeds would be those grandfathered into 3G data plans.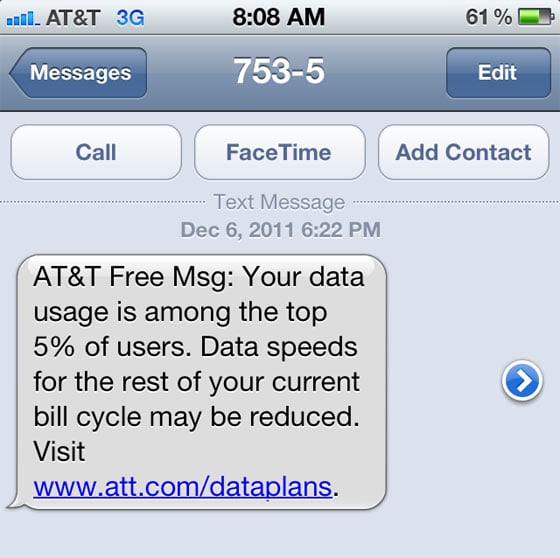 Verizon put a similar policy into place back in September as well.
With AT&T's policy now seemingly put into action, Sprint remains the only major U.S. carrier that offers truly unlimited data to its users.
Via: Cult of Mac

As an Amazon Associate I earn from qualifying purchases.