AT&T Brings Its 4G LTE Network to Three New Markets
Not to be outdone by Verizon, AT&T has also announced an expansion of its 4G LTE network to three new markets bringing the carrier's total up to 28 markets since it launched its next-generation network in 2011. The new markets will have 4G LTE service available starting today.
Today's expansion covers a wide swath of both Florida and South Carolina.
AT&T's 4G LTE network is now available in the Tampa-St. Petersburg area, the Sarasota-Bradenton area, both in Florida, as well as in Durham, North Carolina. Those of you in those areas will now be able to pull down 4G LTE data speeds which means data speeds that are up to 10 times faster then those found on the carrier's regular old 3G network.
The carrier has also promised to expand further in all three areas over the months ahead.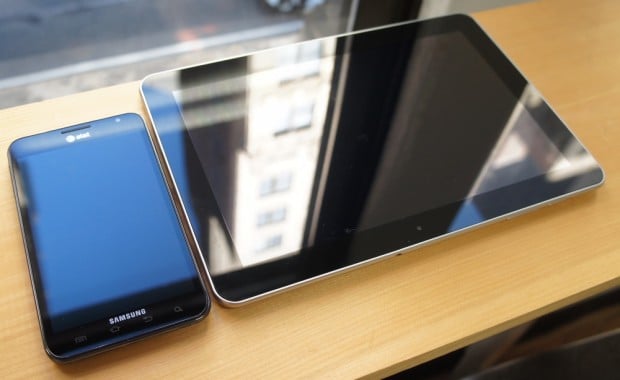 It also made sure to point out that it currently offers 10 4G LTE compatible devices including the Samsung Galaxy S II Skyrocket, the HTC Vivid, the LG Nitro HD, and the Samsung Galaxy Tab 8.9.
However, the device that many have their eye on is the Samsung Galaxy Note, AT&Ts' 5.3-inch tablet-phone that will be arriving in just a couple of days.
(Read: Samsung Galaxy Note: Initial Speed and Battery Tests.)
The Note won our award for Best Versatile Device at CES 2012 and it figures to be an important cog in AT&T's 4G LTE plans.
AT&T has quite a bit of catching up to do in terms of 4G LTE marketshare here in the United States. Verizon currently has its 4G LTE network available in 196 markets across the U.S. compared to AT&T's 28.
What this means is that you'll only be able to pull down 4G LTE data speeds in 28 cities in and around the United States. So if you bought a Samsung Galaxy Note in an LTE area but moved outside of it, you'd get the next best thing available.
In AT&T's case, the next best thing would be HSPA+, where available.