AT&T CEO Still Undecided About Charging for FaceTime Over 3G Calls
After a controversial report insinuating that AT&T may be looking to charge iOS subscribers for the privilege of conducting FaceTime video calls over its 3G and 4G networks began circulating late yesterday, AT&T CEO Randall Stephenson says its still too early to decide whether or not the carrier will opt to monetize on FaceTime. Taking the opportunity to speak at the Fortune Brainstorm Tech Conference, the telecom CEO says that his company is focused at this time on working to get the technology to work properly.
"I've heard the same rumor," Stephenson says. At this time AT&T is still working with Apple and "it's too early to talk about pricing."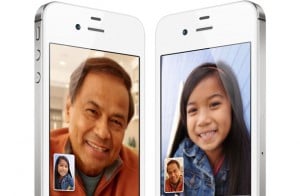 In response to media reports about the possibility of a toll for FaceTime over 3G calls yesterday, an AT&T spokesperson says, "we'll share more information with our customers as it becomes available."
The issue over pricing and the reason AT&T is being singled out is because developers who had access to iOS 6 beta 3 noticed that an error message popped up when attempting a FaceTime over 3G call.
The CEO also elaborated about prior talks that AT&T had about a toll-free data connection where consumers wouldn't be charged for data calls, but instead the data would be billed to developers. In essence, this would be similar to a toll-free call where someone else is footing the phone bill. TechCrunch reports, "Just as it helps Sears to pay the bill for calls from its customers, there are mobile companies that have "business models premised on traffic," so why not pay to remove any barriers to that traffic? In fact, Stephenson claimed this is something that some of the content providers are asking AT&T for."