AT&T Confirms Killer iPhone 6, iOS 8 Feature Coming in 2015
The Wi-Fi calling that Apple revealed earlier this year at its World Wide Developer Conference and T-Mobile plans to use to enable better reception in areas where it's coverage is weak, isn't coming to AT&T iPhone 6 devices until 2015 at the earliest.
Ralph de la Vega, revealed that the Wi-Fi calling features of the iPhone 6 and iOS 8 won't be available to AT&T users anytime soon while speaking at the Goldman Sachs Communacopia Conference this week, according to LightReading. In addition to confirming that it wasn't in a hurry to get it's Wi-Fi calling system rolled out and upgraded, de la Vega went so far as to declare that AT&T sees Wi-Fi calling as something that will complement its existing services, not a replacement.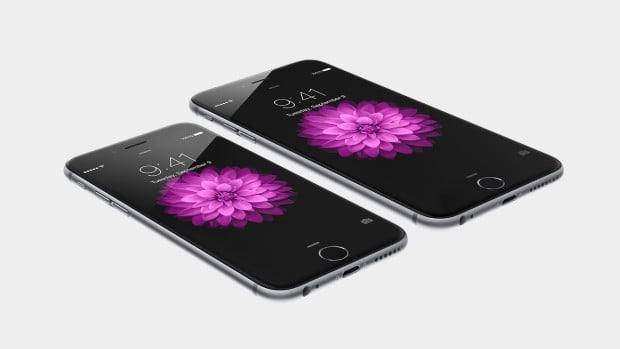 "We're very focused on making sure it's a great experience for customers, but we see it as a complement, not a replacement," he said. De la Vega went on to boast about AT&T's existing cellular network and unlimited talk and text plans.
De la Vega's comments come on the heels of T-Mobile, the United States' fourth-largest wireless carrier, revealing a new facet of the UnCarrier campaign that's been so effective in the last few years. T-Mobile's UnCarrier 7.0 plan involves putting smartphones equipped with Wi-Fi calling in the hands of all of its users. That's where the iPhone 6 comes in, the technology that T-Mobile has introduced is so seamless that Apple saw fit to work with the company to bring it to users.
When users take a phone call on the T-Mobile iPhone 6 while connected to Wi-Fi they'll be able to switch to the carrier's cellular network without disconnecting first. Handoffs will also work in reverse too so T-Mobile iPhone 6 buyers can start a call on the company's cellular network and then have their device switch to Wi-Fi calling while still on the same call. Text messaging will also work over Wi-Fi on the T-Mobile iPhone 6.
T-Mobile is so confident in the way its network is engineered that it's pledging to stop selling phones that don't include Wi-Fi calling. It's also decided to let anyone sign up for its T-Mobile Jump program and upgrade to a new device if their current T-Mobile smartphone doesn't include Wi-Fi calling. Ultimately, T-Mobile users who have broadband, but don't have a wireless router can get one from T-Mobile at absolutely no cost.
Ultimately, T-Mobile says that every phone users purchase from it will have Wi-Fi calling built-in. As such, there won't be a need for unnecessary apps and configuration utilities.
Read: iOS 8 vs iOS 7 Walkthrough
In signaling that it's not in hurry to jump on Wi-Fi calling and making references to AT&T's great nationwide coverage, de la Vega is hinting at the real reason most think T-Mobile is so obsessed with offering a decent Wi-Fi calling experience. Whereas AT&T sees it as a simple value add for users, T-Mobile is banking on Wi-Fi calling shoring up its coverage map in dead spots, remote areas, warehouses and other places where the T-Mobile network is less than adequate. It'd be almost impossible for T-Mobile to build a network that is as large as AT&T. Integrated Wi-Fi calling is a short-cut; a way for T-Mobile to finally put an end to users explaining why they haven't switched to T-Mobile with something as simple as, "I don't get reception at home."
Whether de la Vega is right about Wi-Fi calling only becoming something that compliments its existing services remains unclear. It is clear that until its rivals can offer anything like it T-Mobile will continue to hammer its message of a better, faster network home.
Verizon has yet to roll out Wi-Fi calling. With AT&T not releasing the coveted iPhone 6 feature until next year, that leaves Sprint. Sprint does offer Wi-Fi calling on some of its smartphones. Unfortunately, it won't be available on the iPhone 6. Even worse, Sprint's Wi-Fi calling doesn't support handoffs. That means when a call is started on Wi-Fi it must be finished there and vice-versa.
Read: iPhone 6 Release Date: what Buyers Can Expect Now
The iPhone 6 launches on all four major carriers on September 19th.

This article may contain affiliate links. Click here for more details.